Home » Housing, Jobs, & Money
New Opportunities for Immigrant Entrepreneurs in Canada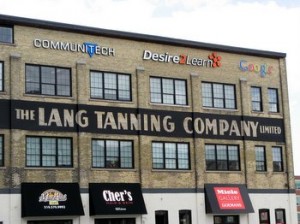 There's been lots of good news for Canadian entre­pre­neurs, par­tic­u­larly for immi­grants and poten­tial immi­grants who want to start busi­nesses in Canada or work in the country's tech­nol­ogy sector.
But immi­gra­tion poli­cies are in flux, too, so you'll need to keep on top of the changes.
Here's a round-​​up of some recent news:
In a dis­patch from the World Congress on Information Technology, held recently in Montreal, TechVibes quoted a num­ber of entre­pre­neurs who believe that Canada is an amaz­ing place to launch a startup. "There are chal­lenges to build­ing com­pa­nies in Canada," the arti­cle noted, "But those chal­lenges are no greater than ones faced else­where in the world."
This arti­cle, Canada Seeks to Attract Technology Professionals, from a Canada immi­gra­tion newslet­ter, reports on Canada's job mar­ket for tech­nol­ogy and sci­ence pro­fes­sion­als. And yes, it says that that mar­ket is good!
The Financial Post reports on Calgary's busi­ness cul­ture and on why Calgary is an entrepreneur's dream.
In Ontario, the Kitchener-​​Waterloo region fos­ters a cul­ture of star­tups.
Also in Ontario, sev­eral pro­grams are help­ing match immi­grants with small busi­ness jobs. These pro­grams include:
For more infor­ma­tion about upcom­ing immi­gra­tion changes that may affect poten­tial Canadian entre­pre­neurs, check out our recent post on Canada's plans for a new "Startup Visa" for immi­grant entre­pre­neurs.
Waterloo, Ontario photo © Carolyn B. Heller