í† ë¡ í† ì— ì'´ê³ 있ëŠ" 가장 좋은 장소:

Ranking the City's Neighborhoods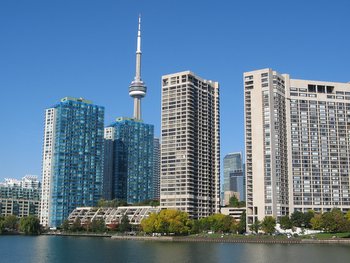 í† ë¡ í†  생활 magazine has released what they call a "mostly scientific" ranking of the city's 140 지역.
í† ë¡ í†  대학에서 연구원으로 근무, they evaluated factors like housing costs, transit access, 범죄율, 학교, entertainment, and community engagement.
You can read the complete article and neighborhood rankings at "The Best Places to Live in the City: A (대개) 모ë"  ê³¼í•™ì  랭킹 140 í† ë¡ í†  인근 지역."
ë‹¹ì‹ ì€ 시작하기, 여기에 ìµœê³ ìž…ë‹ˆë‹¤ 10 í† ë¡ í†  지역:
Rosedale-Moore Park

Banbury-Don Mills

High Park-Swansea

즐거운 웨스트 마운트

High Park North

Wexford-Maryvale

마운트 í""ë ˆ ì  íŠ¸ 이스트
í•´ë³€
Mimico
카사 로마
ë‹¹ì‹ ì€ í† ë¡ í† ì— ì'´ê³  있다면, what do you think of these rankings? Please leave a comment and share your thoughts.
And for more information about relocating to Toronto, 체크 아웃 우리 í† ë¡ í†  자료 페이지.
í† ë¡ í†  시내 사진 © 캐롤린 B. 난폭자