The Best Places to Live in Toronto: Ranking the City's Neighborhoods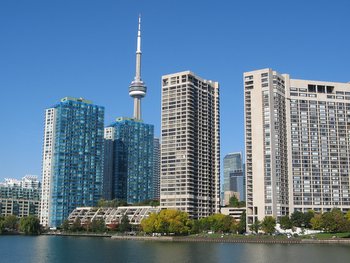 Toronto Life magazine has released what they call a "mostly scientific" ranking of the city's 140 neighborhoods.
Working with researchers from the University of Toronto, they evaluated factors like housing costs, transit access, crime rates, schools, entertainment, and community engagement.
You can read the complete article and neighborhood rankings at "The Best Places to Live in the City: A (Mostly) Scientific Ranking of All 140 Neighbourhoods in Toronto."
To get you started, here are the Top 10 Toronto neighborhoods:
Rosedale-Moore Park
Banbury-Don Mills
High Park-Swansea
Mount Pleasant West
High Park North
Wexford-Maryvale
Mount Pleasant East
The Beach
Mimico
Casa Loma
If you live in Toronto, what do you think of these rankings? Please leave a comment and share your thoughts.
And for more information about relocating to Toronto, check out our Toronto resources page.
Downtown Toronto photo © Carolyn B. Heller