홈 » 추천, 주택, 채용 ì •ë³´, & 돈, 이주
ë² ìŠ¤íŠ¸ ì'´ê³  장소: 캐나다의 상위 10 도시 (2013)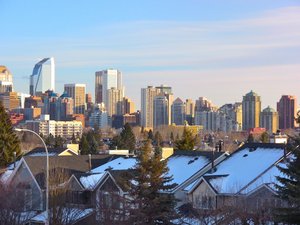 Eve­ry year, Money­sense rates Cana­da's Best Places to Live, wei­ghing fac­tors as diverse as wea­ther, 소득과 세금, job pros­pects, 의료 서비스에 대한 액세스, home affor­da­bi­li­ty, 범죄율, and ove­rall life­style, inclu­ding the per­cen­tage of people who walk or bike to work.
ìžì‹ ì˜ 2013 ì‹ ê³ , they've grou­ped their fin­dings by city size, lis­ting Cana­da's Top 10 큰 도시, 탑 10 중간 크기의 도시, 및 탑 10 작은 도시.
금년에, Cal­ga­ry edged out Otta­wa for the top spot among large cities, for its boo­ming job mar­ket and laid-back life­style. Though consis­tent­ly rated one of the most beau­ti­ful cities in Cana­da, Van­cou­ver ran­ked last among the large cities on the 2013 Money­sense 목록, because the cost of living (par­ti­cu­lar­ly hou­sing) is the nation's highest.
Seve­ral Onta­rio com­mu­ni­ties – most in the « Gol­den Hor­se­shoe » sur­roun­ding Toron­to – ran­ked high among the mid-sized cities, ear­ning good marks for well-paying jobs and access to cultu­ral and arts acti­vi­ties. Alber­ta domi­na­ted the list of best smal­ler cities; des­pite the harsh win­ter wea­ther, resi­dents in these com­mu­ni­ties enjoy affor­dable hou­sing, low unem­ploy­ment, and com­pa­ra­ti­ve­ly high incomes.
Cana­da's top 10 대도시 for 2013 are:
Edmon­ton

, 시종

Lon­don

, 켜짐

Win­ni­peg

, 메가바이트

Hali­fax

, ns의

Mis­sis­sau­ga

, 켜짐
ìµœê³  10 mid-sized cities in Cana­da are:
Bur­ling­ton

, 켜짐

Oak­ville

, 켜짐

Saa­nich

, 기원ì "

Leth­bridge

, 시종

Sas­ka­toon

, SK

Regi­na

, SK

King­ston

, 켜짐

Vau­ghan

, 켜짐

Rich­mond Hill

, 켜짐
Levis, 품질 관리
Among Cana­da's smal­ler com­mu­ni­ties, the 상단 10 중소 도시 포함:
세인트. 알버트, 시종

Stra­th­co­na Coun­ty

, 시종
라콤, 시종

New­mar­ket

, 켜짐

Hal­ton Hil­ls

, 켜짐

Strat­ford

, 켜짐

Bou­cher­ville

, 품질 관리

North Van­cou­ver

, 기원ì "

Mil­ton

, 켜짐

Can­more

, 시종
For more infor­ma­tion on the Money­Sense sur­vey, 체크 아웃 ë² ìŠ¤íŠ¸ ì'´ê³  장소 2013 목록.