홈 » 일상 생활
í† ë¡ í† ì— ì'´ê³ 있ëŠ" 가장 좋은 장소:
Ranking the City's Neighborhoods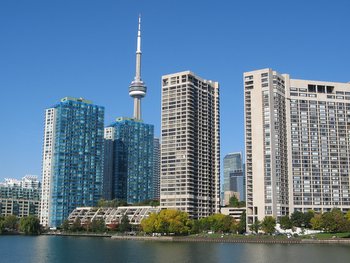 Toron­to Life maga­zine has relea­sed what they call a « most­ly scien­ti­fic » ran­king of the city's 140 지역.
Wor­king with resear­chers from the Uni­ver­si­ty of Toron­to, they eva­lua­ted fac­tors like hou­sing costs, tran­sit access, 범죄율, 학교, enter­tain­ment, and com­mu­ni­ty engagement.
You can read the com­plete article and neigh­bo­rhood ran­kings at « The Best Places to Live in the City: A (Most­ly) Scien­ti­fic Ran­king of All 140 Neigh­bou­rhoods in Toron­to. »
To get you star­ted, 여기에 ìµœê³ ìž…ë‹ˆë‹¤ 10 Toron­to neighborhoods:
Rose­dale-Moore Park

Ban­bu­ry-Don Mills

High Park-Swan­sea

Mount Plea­sant West

High Park North

Wex­ford-Mary­vale

Mount Plea­sant East

í•´ë³€

Mimi­co

카사 로마
If you live in Toron­to, what do you think of these ran­kings? Please leave a com­ment and share your thoughts.
And for more infor­ma­tion about relo­ca­ting to Toron­to, 체크 아웃 우리 Toron­to resources 페이지.
Down­town Toron­to pho­to © Caro­lyn B. 난폭자