Home » Daily Life
The Best Places to Live in Toronto: Ranking the City's Neighborhoods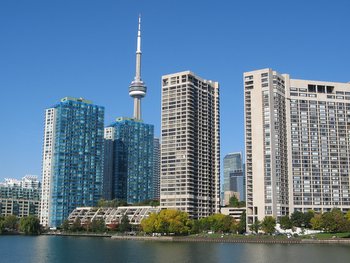 Toronto Life mag­a­zine has released what they call a "mostly sci­en­tific" rank­ing of the city's 140 neighborhoods.
Working with researchers from the University of Toronto, they eval­u­ated fac­tors like hous­ing costs, tran­sit access, crime rates, schools, enter­tain­ment, and com­mu­nity engagement.
You can read the com­plete arti­cle and neigh­bor­hood rank­ings at "The Best Places to Live in the City: A (Mostly) Scientific Ranking of All 140 Neighbourhoods in Toronto."
To get you started, here are the Top 10 Toronto neighborhoods:
Rosedale-​​Moore Park
Banbury-​​Don Mills
High Park-​​Swansea
Mount Pleasant West
High Park North
Wexford-​​Maryvale
Mount Pleasant East
The Beach
Mimico
Casa Loma
If you live in Toronto, what do you think of these rank­ings? Please leave a com­ment and share your thoughts.
And for more infor­ma­tion about relo­cat­ing to Toronto, check out our Toronto resources page.
Downtown Toronto photo © Carolyn B. Heller