Home » Toronto
Toronto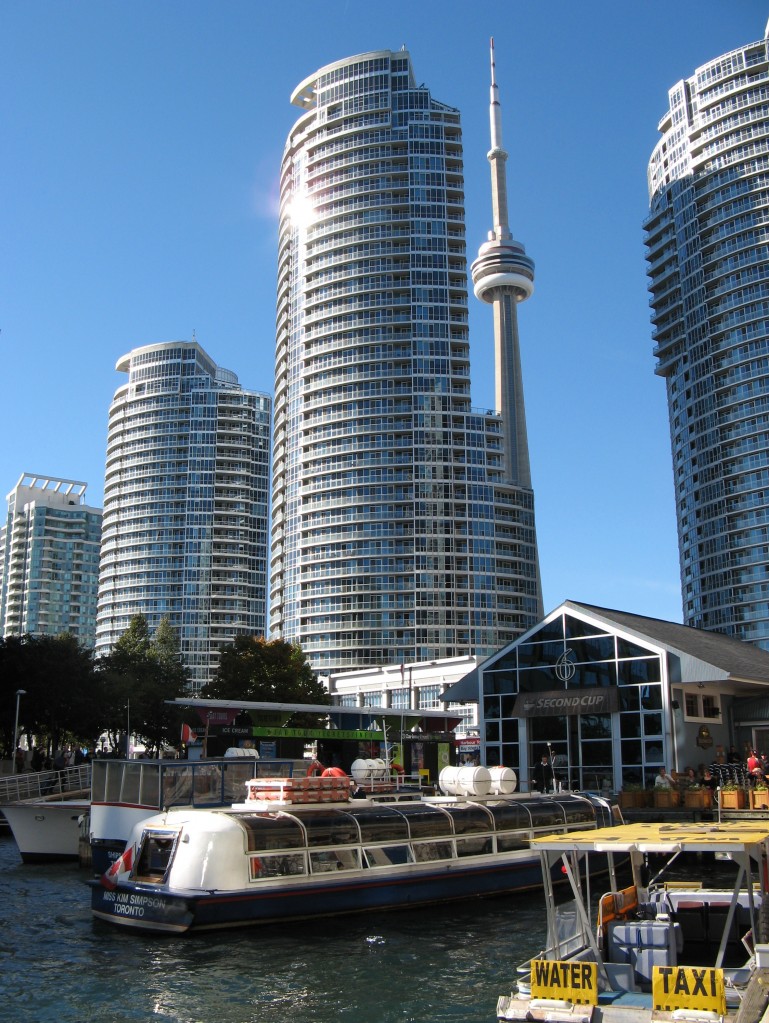 Cana­da's lar­gest city is the coun­try's finan­cial and busi­ness heart, la sua most mul­ti­cul­tu­ral metro­po­lis, e un vibrant artis­tic cen­ter. Molti Toron­to resi­dents consi­der their city the hub of the universe–or at least the uni­verse north of the 49th paral­lel. If you'd feel at home in Chi­ca­go or per­haps Man­hat­tan, you might consi­der living in Toronto.
Toron­to's Bay Street is Cana­da's Wall Street, head­quar­ters for scores of banks and finan­cial ser­vices com­pa­nies. Whe­ther you work in high-tech or high finance, nella cura della scienza o la salute, immobiliare, edu­ca­tion, tou­rism, o le arti, Toron­to has plen­ty of opportunities.
With a popu­la­tion of 2.5 mil­lion in the city pro­per, and rough­ly five mil­lion in the metro­po­li­tan area, Grea­ter Toron­to may not be huge by world stan­dards, ma ancora ranks among the lar­gest cities in the U.S. and Cana­da. It's also one of the most eth­ni­cal­ly diverse cities in the world. Near­ly 50 percent of Toron­to area resi­dents were born out­side of Cana­da, and thou­sands of new immi­grants arrive eve­ry year.
This diver­si­ty has made Toron­to a grande pranzo città . Si può avere cibo indiano oggi, Ita­lian tomor­row, Greco il prossimo, Carib­bean cui­sine ano­ther day, and dishes from many regions of Chi­na for days after that. Cultu­ral fes­ti­vals go on near­ly all the time.
Toron­to may not have an ocean­front, but it is right on Lake Onta­rio. When the wea­ther's fine, resi­dents make the most of their lake­side loca­tion, wal­king or biking along the shore or fer­rying across to one of Toron­to's near­by islands.
Naturalmente, clima may not be Toron­to's main sel­ling point, since win­ters are long, and sum­mers are hot and humid. Toron­to's ever-increa­sing traf­fic, troppo, ottiene i voti bassi dai locals. Ancora, if living in a major inter­na­tio­nal city with a wealth of cultu­ral and recrea­tio­nal oppor­tu­ni­ties appeals to you, Toron­to may lure you here.
Toron­to relo­ca­tion resources:
– Estratto (in parte) dal libro, Vivere all'estero in Canada. Per saperne di più, acquistare il libro.
Toron­to water­front and sky­line pho­to ©Carolyn B. Heller