Home » Vancouver
Vancouver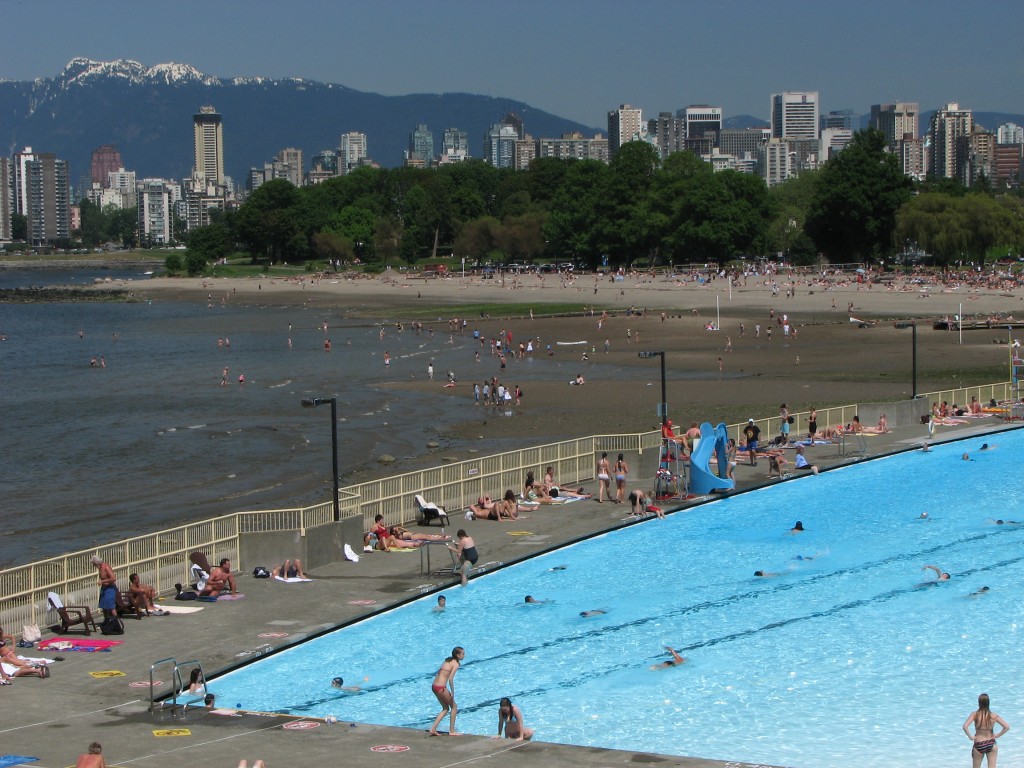 Van­cou­ver, on Cana­da's west coast, is fre­quent­ly named uno dei migliori posti al mondo di vivere. If you're lucky enough to spend some time here, you'll see why.
Si inizia con una gor­geous phy­si­cal set­ting, with the down­town high-rises per­ched bet­ween the water and the snow­cap­ped moun­tains. Spiagge anello della città , e si può essere sulle piste da sci in meno di un'ora. L' tem­pe­rate cli­mate, simi­lar to Seat­tle's or Port­land's, means that you can enjoy the out­doors vir­tual­ly year-round.
Van­cou­ver is a vibrante, inter­na­tio­nal city. As Cana­da's gate­way to the Paci­fic Rim, Van­cou­ver has a large Asian com­mu­ni­ty with food, fes­ti­vals, and other cultu­ral acti­vi­ties that all resi­dents can enjoy. The­re's an active res­tau­rant scene, and the laid-back locals line the side­walk cafes whe­ne­ver the sun shines.
So what's the down­side? All this beau­ty doesn't come cheap. L' major draw­back to living in Van­cou­ver is the cost. It's Cana­da's most expen­sive hou­sing mar­ket, and while it may seem rea­so­nable com­pa­red to New York or San Fran­cis­co, you'll spend a lot more to live here than you would in Toron­to or Montreal.
Even though Van­cou­ver has one of the mil­dest cli­mates in Cana­da, il wea­ther can still be a nega­tive. Sum­mer is gor­geous, la primavera e l'autunno sono miti, but win­ter is unques­tio­na­bly wet. Free­zing tem­pe­ra­tures and snow are rare, but if you're hea­ded to Van­cou­ver, si consiglia di investire in alcune Gore-Tex.
Van­cou­ver relo­ca­tion resources:
BenvenutoBC : Tutto quello che devi sapere sull'immigrazione nella Columbia Britannica

City of Rich­mond Newcomer's Guide

:

A guide to the sub­urb of Rich­mond

,

an easy com­mute to down­town Van­cou­ver on the

Cana­da Line

Link immobiliare :

Homes for sale in Van­cou­ver and sur­roun­ding communities

Real Estate Board of Grea­ter Van­cou­ver

:

Real estate mar­ket news

WorkBC :

Over­view of the job search pro­cess and links to job-hun­ting resources in Van­cou­ver and elsew­here in Bri­tish Colum­bia

. Per le risorse lavoro più ricerca, vedere Trovare un lavoro.
Investire nella Columbia Britannica : Risorse per imprenditori e piccoli imprenditori
Assicurazione sanitaria BC : Come richiedere l'assicurazione sanitaria in British Columbia

Van­cou­ver schools

:

Van­cou­ver School Board

, Federazione delle Scuole Indipendenti (AC)

Van­cou­ver col­leges

&

uni­ver­si­ties

:

Uni­ver­si­ty of Bri­tish Colum­bia

,

Simon Fra­ser Uni­ver­si­ty

,

Capi­la­no Uni­ver­si­ty

,

Dou­glas Col­lege

,

Emi­ly Carr Uni­ver­si­ty of Art

+

Desi­gn

,

Â

the Art Ins­ti­tute of Van­cou­ver

,

Bri­tish Colum­bia Ins­ti­tute of Tech­no­lo­gy

,

Kwant­len Uni­ver­si­ty Col­lege

,

Lan­ga­ra College

Get­ting around Van­cou­ver

:

Trans­link

Van­cou­ver media

:

Van­cou­ver Sun

,

Van­cou­ver Pro­vince

,

Geor­gia Strait

,

Van­cou­ver Cou­rier

,

Wes­ten­der

,

Van­cou­ver Magazine

Lone­ly Pla­net Van­cou­ver

(

City Tra­vel Guide

)

– Estratto (in parte) dal libro, Vivere all'estero in Canada. Per saperne di più, acquistare il libro.
Van­cou­ver's Kit­si­la­no pool and beach pho­to ©Alan Albert