Inicio » Destacados, Inmigración, Viajes
Canadá: El mejor lugar del mundo para vivir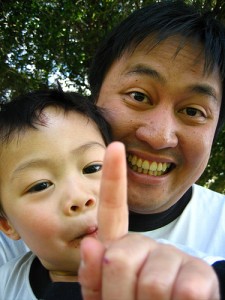 Is Cana­da the best place in the world for expats to live?
Accor­ding to the 2009 HSBC Expat Expe­rience Sur­vey, it is.
Cana­da top­ped the list of best places to live, with expats there repor­ting the highest ove­rall increase in their qua­li­ty of life since arri­ving in the country.
The sur­vey pol­led more than 3,000 expatriados en todo el mundo, asses­sing whe­ther their ove­rall qua­li­ty of life increa­sed or decrea­sed during their over­seas assignment.
Cana­da was also num­ber 1 in « qua­li­ty of accom­mo­da­tion, » with 68% of expats repor­ting that their homes were bet­ter in Cana­da than in their native country.
Cana­da recei­ved high scores in lo fácil que es para expatriados para hacer amigos, to pur­sue hob­bies, y improve the qua­li­ty of life with their fami­lies.
Accor­ding to sur­vey respon­dents, el top rea­sons for living in Cana­da incluyen:
Bet­ter environment/quality of life for my chil­dren

(39%)

Life­style

(38%)

Career pros­pects

(35%)

Less crime

(13%)
Other inter­es­ting findings:
Cana­da has a high pro­por­tion of reti­red expats

: 24%

com­pa­red with

7% en todo el mundo.

Cana­da's expat com­mu­ni­ty is older than ave­rage

, con 61% edad 45

or over

.

More than two-thirds of Cana­dian expats own pro­per­ty

in the coun­try

,

which is double the glo­bal ave­rage of 31%

.
Más de 60%

of expats in Cana­da repor­ted that orga­ni­zing their finances and their health care was easy

.

Near­ly

40

percent said that their health impro­ved

since arri­ving in Canada

.
Usted puede down­load the full report from the HSBC Expat Expe­rience web­site.
Pho­to by chazz­vid (fli­ckr)