Home » Featured, Immigration, Travel
Canada: The best place in the world to live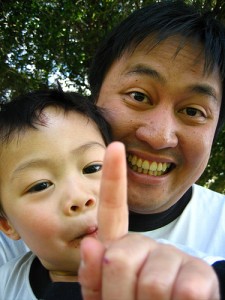 Is Canada the best place in the world for expats to live?
According to the 2009 HSBC Expat Experience Survey, it is.
Canada topped the list of best places to live, with expats there report­ing the high­est over­all increase in their qual­i­ty of life since arriv­ing in the country.
The sur­vey polled more than 3,000 expats around the world, assess­ing whether their over­all qual­i­ty of life increased or decreased dur­ing their over­seas assignment.
Canada was also num­ber 1 in "qual­i­ty of accom­mo­da­tion," with 68% of expats report­ing that their homes were bet­ter in Canada than in their native country.
Canada received high scores in how easy it is for expats to make friends, to pur­sue hob­bies, and to improve the qual­i­ty of life with their fam­i­lies.
According to sur­vey respon­dents, the top rea­sons for liv­ing in Canada include:
Better environment/​quality of life for my chil­dren (39%)
Lifestyle (38%)
Career prospects (35%)
Less crime (13%)
Other inter­est­ing findings:
Canada has a high pro­por­tion of retired expats: 24% com­pared with 7% worldwide.
Canada's expat com­mu­ni­ty is old­er than aver­age, with 61% age 45 or over.
More than two-thirds of Canadian expats own prop­er­ty in the coun­try, which is dou­ble the glob­al aver­age of 31%.
More than 60% of expats in Canada report­ed that orga­niz­ing their finances and their health care was easy.
Nearly 40 per­cent said that their health improved since arriv­ing in Canada.
You can down­load the full report from the HSBC Expat Experience web­site.
Photo by chaz­zvid (flickr)