Home » Culture
Canada voted friendliest country for expats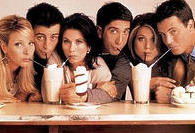 Those of us who've made the move to Cana­da may alrea­dy know this, but the 2008 Expat Expe­rience sur­vey by HSBC Inter­na­tio­nal Bank found that « Cana­da is the friend­liest loca­tion for expats. »
Near­ly all sur­vey respon­dents repor­ted that they were able to make friends easi­ly in Cana­da. Fol­lo­wing Cana­da as num­bers 2 and 3 on the friend­li­ness scale were Ger­ma­ny and Australia.
The sur­vey also found that more than half of expats who move to Cana­da buy pro­per­ty there, and 20 percent are com­mit­ted enough to life in Cana­da that they even­tual­ly apply for Cana­dian citi­zen­ship.
What are some of the fac­tors dra­wing expats to Cana­da ? Accor­ding to Forbes.com, there are many :
For Ame­ri­cans, tra­ve­ling abroad to start over is beco­ming increa­sin­gly com­mon. Ame­ri­ca used to have it all : good jobs, boo­ming eco­no­my, sky­ro­cke­ting stock mar­ket and plen­ti­ful hou­sing. What a dif­fe­rence a year can make. The boom has gone bust and people are now hea­ding for the exits en masse–with an eye abroad.

It's no won­der they like­ly find Cana­da so wel­co­ming. It has an acces­sible lan­guage, diverse culture and low levels of govern­ment cor­rup­tion, says Patri­cia Lin­der­man, edi­tor of Tales from a Small Pla­net, an online news­let­ter for expats.

It also has other expats. This is impor­tant, Lin­der­man says, since even the most gra­cious locals alrea­dy have busy, esta­bli­shed lives and can be unwilling to put in the effort to befriend someone they know could leave within seve­ral years.

…Lin­der­man says other expats are impor­tant because they share simi­lar needs like making friends and adjus­ting to life in a new coun­try. They also unders­tand the frus­tra­tions dai­ly life brings.
Pho­to by hot rod home­page (fli­ckr)