首页 » 入境事务处
ç§»å±…åŠ æ‹¿å¤§ 2011?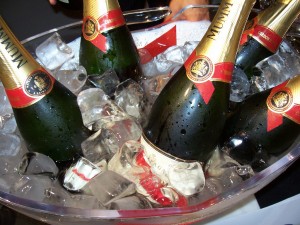 What's on your list of New Year's resolutions this year?
是 "ç§»å±…åŠ æ‹¿å¤§" at the top of your list?
å¦'æžœä½ ä¸€ç›´æƒ³ç€æ¬è¿åˆ°åŠ æ‹¿å¤§, you've come to the right place.
We've got information about è§"åˆ'æå‡ºåˆ°åŠ æ‹¿å¤§, 从 ç»"织一个ç "究之旅 到 计算出的移民手续 在这里生活和工作.
我们有 技巧上 顶部 10 居住的地方Canad一 (åŠ æ›´å¤š 对于新人的最佳地点).
我们可以帮助您更多地了解生活 渥太华, 魁北克市, 温哥华, 多伦多, 蒙特利尔, 和 还有其他许多地方.
å¸®åŠ©ä½  安排 卫生保健 覆盖面 并学会 æµè§ˆåŠ æ‹¿å¤§å«ç"Ÿä¿å¥ç³»ç»Ÿ. 胡克与èµ"æºï¼Œä½ æ³¨å†Œ 找工作, 住的地方, 或 å­¦æ ¡ä¸ºå­©å­ä»¬.
We've even got suggestions for the 最好çš"åœ°æ–¹åœ¨åŠ æ‹¿å¤§é€€ä¼'.
æˆ'ä»¬è¿˜æœ‰å¤§é‡å…³äºŽæ–‡ç«  åŠ æ‹¿å¤§æ–‡åŒ– å'Œ 日常生活 以帮助æ'¨äº†è§£ä¸ŽåŠ 拿大或帮助æ'¨è°ƒæ•´ä¸€æ—¦ä½ 到达.
ç§»å±…åŠ æ‹¿å¤§ 2011? 新年快乐 - 欢迎!
香槟摄 e_calamar (Flickr的)