Home » Immigration
Moving to Canada in 2011?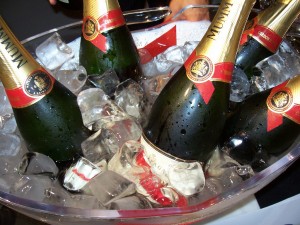 What's on your list of New Year's resolutions this year?
Is "Move to Canada" at the top of your list?
If you've been thinking about relocating to Canada, you've come to the right place.
We've got information about planning a move to Canada, from organizing a research trip to figuring out the immigration paperwork for living and working here.
We've got tips on the top 10 places to live in Canada (plus more on best locations for newcomers).
We can help you learn more about life in Ottawa, Quebec City, Vancouver, Toronto, Montreal, and many other locations.
Help you arrange for health care coverage and learn to navigate the Canadian health care system. Hook you up with resources for finding a job, a place to live, or schools for the kids.
We've even got suggestions for the best places to retire in Canada.
And we've got dozens of articles about Canadian culture and daily life to help you get acquainted with Canada or help you adjust once you've arrived.
Moving to Canada in 2011? Happy New Year — and welcome!
Champagne photo by e_calamar (flickr)