الصفحة الرئيسية » متميز, الإسكان, وظائف, & المال, الهجرة
أفضل الأماكن للعيش: كندا الأعلى 10 المدن (2013)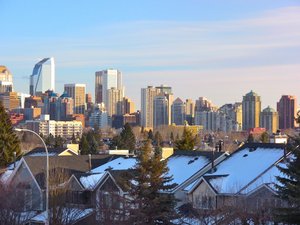 كل عام, Moneysense rates Canada's Best Places to Live, عوامل وزن متنوعة مثل الطقس, الدخل والضرائب, آفاق العمل, الحصول على الرعاية الصحية, البداية القدرة على تحمل التكاليف, معدلات الجريمة, ونمط الحياة بشكل عام, including the percentage of people who walk or bike to work.
في هم 2013 تقرير, they've grouped their findings by city size, listing Canada's Top 10 المدن الكبيرة, الأعلى 10 مدن متوسطة الحجم, Ùˆ الأعلى 10 المدن الصغيرة.
هذا العام, ارتفع كالجاري خارج أوتاوا للصدارة بين المدن الكبيرة, for its booming job market and laid-back lifestyle. Though consistently rated one of the most beautiful cities in Canada, فانكوفر المرتبة الأخيرة بين المدن الكبيرة على 2013 Moneysense قائمة, because the cost of living (particularly housing) is the nation's highest.
عدة أونتاريو communities — most in the "Golden Horseshoe" surrounding Toronto — ranked high among the mid-sized cities, earning good marks for well-paying jobs and access to cultural and arts activities. ألبرتا dominated the list of best smaller cities; despite the harsh winter weather, residents in these communities enjoy affordable housing, low unemployment, and comparatively high incomes.
Canada's top 10 المدن الكبيرة Ù" 2013 Ùˆ:
ادمونتون, أب
لندن, على
وينيبيغ, ميغابايت
هاليفاكس, نطاق
ميسيسوجا, على
أعلى 10 mid-sized cities في كندا هي:
بيرلينجتون, على
أوكفيل, على
سنيش, ق.
يثبريدج, أب
ساسكاتون, كورونا
ريجينا, كورونا
كينغستون, على
فوغان, على
ريتشموند هيل, على
ليفيس, مراقبة الجودة
Among Canada's smaller communities, Ùˆ الأعلى 10 المدن الصغيرة وتشمل:
ش. ألبرت, أب
مقاطعة ستراثكونا, أب
لاكومب, أب
نيوماركت, على
هالتون هيلز, على
ستراتفورد, على
Boucherville, مراقبة الجودة
شمال فانكوفر, ق.
ميلتون, على
كانمور, أب
For more information on the MoneySense مسح, افحص أفضل الأماكن للعيش 2013 قائمة.
كالجاري أفق الصورة من قبل JMacPherson (فليكر)