الصفحة الرئيسية » كيبيك سيتي
كيبيك سيتي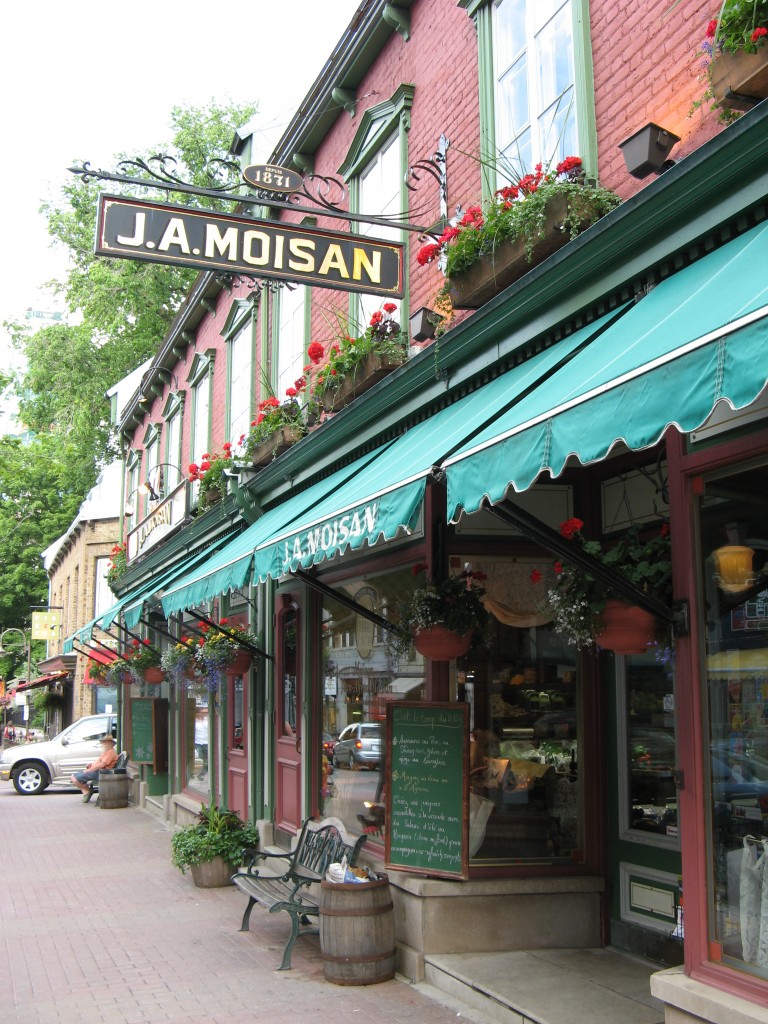 Many people know كيبيك سيتي في المقام الأول كوجهة سياحية, في واقع الأمر, فإنه يرسم أكثر من 4.5 million visitors every year. المدينة الوحيدة المحصنة في أمريكا الشمالية التي ما زالت تقف الجدران, هو الحفاظ على الصورة كيبيك باعتبارها موقع اليونسكو للتراث العالمي. A Canadian Broadcasting Corporation contest named Quebec's Old City واحدة من عجائب الدنيا السبع في كندا.
وتمثل السياحة العديد من فرص العمل, ولكن إذا كنت تفكر في العيش في كيبيك سيتي, ستجد خيارات التوظيف وراء سياحة الأعمال. أكثر من 40,000 people work in government–Quebec City is the provincial capital–and the region has increasing opportunities in technology, بما في ذلك البرمجيات, الليزر, الروبوتات, العلوم الطبية الحيوية والمستحضرات الصيدلانية, التكنولوجيا البيئية, والاتصالات السلكية واللاسلكية.
ويبلغ عدد سكانها حوالي 720,000, مدينة كيبيك ليست كبيرة, لكنه واحد من كندا الأقل مكلف. أسعار المساكن هي من بين أدنى المناطق الحضرية الكبرى في كندا.
إذا تستطيع أن ترى نفسك تعيش في مدينة متوسطة الحجم في فرنسا, قد تفكر في مدينة كيبيك. مثل مونتريال, كيبيك سيتي يمزج بين نمط الحياة الفرنسية مستوحاة مع التطبيق العملي من الخدمات الكندية. الحياة في مدينة كيبيك لديه بعض سلمي جودة غاب عن أكبر الحواضر. وإذا كنت تتمتع التزلج, حذاء خاص للثلج, المشي لمسافات طويلة, أو ركوب الدراجات, هناك الكثير من للحصول على فرص في الهواء الطلق just outside of town.
Where to Live
For an overview of Quebec City neighborhoods, انظر إلى حيث يسكنون في مدينة كويبك.
تعلم التحدث بالفرنسية
هل انت بحاجة الى التحدث باللغة الفرنسية للعيش في مدينة كويبك? Quebec City is a Francophone city, and you'll find it much easier to live and work here if you have a working knowledge of French.
قراءة المزيد عن هل يجب على التحدث باللغة الفرنسية للعيش في كيبيك?
الموارد مدينة كيبيك نقل:
-- مقتطف (جزئيا) من كتاب, الذين يعيشون في الخارج في كندا. لقراءة المزيد, شراء الكتاب.
الصور © كارولين باء. شخص مزعج