Главная » Рекомендуемые, Корпус, Вакансии, & Деньги, Иммиграция
Лучшие места, чтобы жить: Канады Лучшие 10 Города (2013)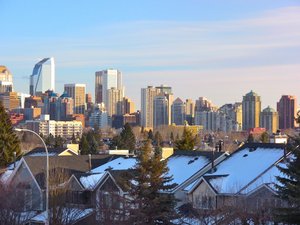 Каждый год, Moneysense rates Canada's Best Places to Live, Если вы подумываете о месте для работы на неполный рабочий день или на пенсии, доходы и налоги, перспективы трудоустройства, доступ к медицинской помощи, Если вы подумываете о месте для работы на неполный рабочий день или на пенсии, уровень преступности, Если вы подумываете о месте для работы на неполный рабочий день или на пенсии, including the percentage of people who walk or bike to work.
In their 2013 Отчет, they've grouped their findings by city size, listing Canada's Top 10 Large Cities, Топ 10 Mid-sized Cities, и Топ 10 Малые Города.
Ð' этом году, Калгари вытеснил Оттаве за первое место среди крупных городов, for its booming job market and laid-back lifestyle. Though consistently rated one of the most beautiful cities in Canada, Ванкувер занимает последнее место среди крупных городов на 2013 Moneysense Список, because the cost of living (particularly housing) is the nation's highest.
Несколько Онтарио communities — most in the "Golden Horseshoe" surrounding Toronto — ranked high among the mid-sized cities, earning good marks for well-paying jobs and access to cultural and arts activities. Альберта dominated the list of best smaller cities; despite the harsh winter weather, residents in these communities enjoy affordable housing, low unemployment, and comparatively high incomes.
Canada's top 10 крупные города для 2013 являются:
Эдмонтон, AB
Лондон, ON
Виннипег, MB
Галифакс, NS
Миссиссага, ON
Верхняя 10 mid-sized cities в Канаде:
Burlington, ON
Оквиль, ON
Saanich, До н.э.
Летбридж, AB
Саскатун, SK
Regina, SK
Kingston, ON
Vaughan, ON
Ричмонд Хилл, ON
Lévis, QC
Among Canada's smaller communities, the лучших 10 малые города включают:
Санкт-. Альберт, AB
Страткона County, AB
Лакомб, AB
Newmarket, ON
Halton Hills, ON
Стратфорд, ON
Бушервиль, QC
North Vancouver, До н.э.
Милтон, ON
Кенмор, AB
For more information on the MoneySense survey, проверить Лучшие места, чтобы жить 2013 Список.
Калгари горизонт фото по JMacPherson (Flickr)