الصفحة الرئيسية » الحياة اليومية
أفضل الأماكن للعيش في تورونتو: موقع إخباري كندي رفيع المستوى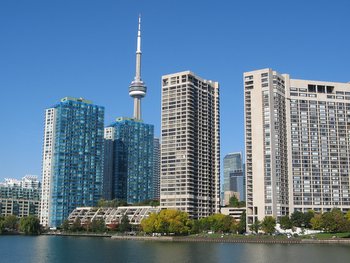 تورونتو الحياة أصدرت المجلة ما يسمونه "في الغالب علمية" ترتيب المدينة 140 أحياء.
العمل مع الباحثين من جامعة تورنتو, قاموا بتقييم عوامل مثل تكاليف السكن, وصول العبور, معدلات الجريمة, المدارس, entertainment, and community engagement.
You can read the complete article and neighborhood rankings at "The Best Places to Live in the City: Ø£ (خاصة) تصنيف علمي من جميع 140 أحياء في تورونتو."
لتبدأ, وفيما يلي أهم 10 أحياء تورنتو:
Rosedale-Moore Park

Banbury-Don Mills

High Park-Swansea

جبل مرضي الغربية

High Park North

Wexford-Maryvale

جبل مرضي الشرق
الشاطئ
Mimico
كازا لوما
إذا كنت تعيش في تورونتو, what do you think of these rankings? Please leave a comment and share your thoughts.
And for more information about relocating to Toronto, تحقق من موقعنا موارد تورونتو صفحة.
وسط مدينة تورونتو الصور © كارولين B. شخص مزعج