Главная » Повседневная жизнь
Лучшие места, чтобы жить в Торонто:
Ranking the City's Neighborhoods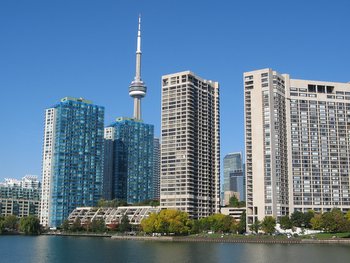 Торонто Жизнь magazine has released what they call a "mostly scientific" ranking of the city's 140 районы.
Работа с учеными из Университета Торонто, they evaluated factors like housing costs, transit access, уровень преступности, школы, entertainment, and community engagement.
You can read the complete article and neighborhood rankings at "The Best Places to Live in the City: A (Небольшая) Научно рейтинга всех 140 Районы в Торонто."
Чтобы вы начали, Здесь верхние 10 Торонто кварталы:
Rosedale-Moore Park

Banbury-Don Mills

High Park-Swansea

Маунт Плезант Запад

High Park North

Wexford-Maryvale

Маунт Плезант Восток
Пляж
Mimico
Casa Loma
Если вы живете в Торонто, what do you think of these rankings? Пожалуйста, оставьте комментарий и поделитесь своими мыслями.
Пожалуйста, оставьте комментарий и поделитесь своими мыслями, ознакомьтесь с нашими Торонто: страница.
Downtown Toronto фото © Carolyn B. Хеллер