الصفحة الرئيسية » متميز, الهجرة, السفر
كندا: أفضل مكان في العالم للعيش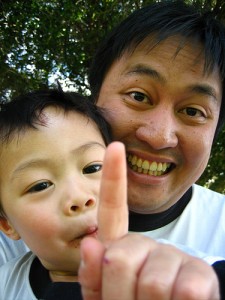 كندا هو أفضل مكان في العالم للمغتربين للعيش?
وفقا ل 2009 إتش إس بي سي المسح الوافدة التجربة, فمن.
وتصدرت كندا قائمة أفضل الأماكن للعيش, مع العمالة الوافدة وهناك تقارير عموما أعلى زيادة في نوعية حياتهم منذ وصوله إلى البلاد.
وشمل الاستطلاع آراء أكثر من 3,000 العمالة الوافدة في جميع أنحاء العالم, تقييم ما إذا كانت نوعيتها الحياة عموما زيادة أو نقصان خلال مهمتهم في الخارج.
وكانت كندا أيضا عدد 1 في "quality of accommodation," مع 68% العمالة الوافدة من التقارير التي كانت أفضل من منازلهم في كندا مما كانت عليه في بلدهم الأصلي.
تلقى درجات عالية في كندا كم هو سهل للمغتربين لكسب الاصدقاء, لمتابعة هواياتهم, و تحسين نوعية الحياة مع أسرهم.
وفقا لمسح العينة, و رأس أسباب للعيش في كندا وتشمل:
بيئة أفضل / نوعية الحياة لأطفالي (39%)
نمط الحياة (38%)
الآفاق المهنية (35%)
جريمة أقل (13%)
نتائج أخرى مثيرة للاهتمام:
كندا لديها نسبة عالية من العمالة الوافدة متقاعد: 24% مقارنة مع 7% في جميع أنحاء العالم.

Canada's expat community is older than average

, مع 61% السن 45 أو عبر.
أكثر من ثلثي العمالة الوافدة الكندية الملكية الخاصة في البلد,

which is double the global average of

31%.
أكثر من 60%

of expats in Canada reported that organizing their finances and their health care was easy

.
تقريبا 40 وقال في المئة ان حالتهم الصحية تحسنت منذ وصوله إلى كندا.
يمكنك تحميل التقرير الكامل من HSBC موقع الوافدة الخبرة.
الصورة التي chazzvid (فليكر)