Главная » Иммиграция, Путешествие
Лучшие места, чтобы жить:
Canada's Top

10 города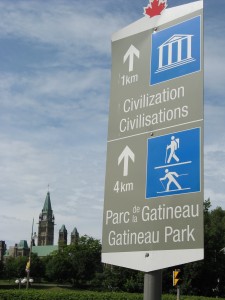 Most newcomers to Canada settle in the country's largest urban areas: Торонто, Ванкувер, и Монреаль.
Yet according to the MoneySense 2010 Лучшие места, чтобы жить Давлениеи — which rated 179 Canadian cities and towns on such factors as climate, prosperity, access to healthcare, Если вы подумываете о месте для работы на неполный рабочий день или на пенсии, уровень преступности, and lifestyle — some of Canada's smaller cities came out on top.
And the nation's capital, Оттава, earned this year's #1 spot.
The prevalence of government and university jobs has made Ottawa more recession-proof than other communities, и зарплаты там высоки, while housing costs are relatively low.
Here's the MoneySense Топ 10 Список:
Among Canada's other large(является) города, Лондон, ON ранг #12, Галифакс, NS было #14, Эдмонтон, AB было #16, и Квебек вошла в #18.
Ð' то время как Vancouver frequently tops many lists of the world's most liveable cities, он потерял очки в MoneySense poll because of the high cost of housing, earning a ranking of #29.
Toronto and Montreal have much less expensive housing options than Vancouver, but the recession has caused unemployment rates in both those cities to rise about the national average. Торонто занимает #85 В MoneySense survey, while Montreal was #120.
MoneySense even published a companion article about почему Торонто никогда не будет номер один on their list.
Однако, since MoneySense this year separated out suburbs with more than 50,000 residents, some Toronto and Montreal suburbs scored far better than the cities themselves, В том числе Burlington, ON в #3 и Лаваль, QC в #13.
Here's the link to the complete list of the MoneySense 2010 Лучшие места, чтобы жить.
Оттава фото © Carolyn B. Хеллер