Главная » Иммиграция
Еще американские эмигранты отказаться от своего гражданства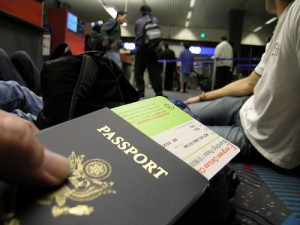 От New York Times:
Amid mounting frustration over taxation and banking problems, небольшой, но growing numbers of overseas Americans are taking the weighty step of renouncing their citizenship.
Почему? "…Frustrations over tax and banking questions, not political considerations, appear to be the main drivers of the surge."
American expats have long complained that the United States is the only industrialized country to tax citizens on income earned abroad, even when they are taxed in their country of residence, хотя они имеют право исключить их первый $91,400 in foreign-earned income….
In addition,
Stringent new banking regulations — aimed both at curbing tax evasion and, в соответствии с Законом о борьбе с терроризмом, preventing money from flowing to terrorist groups — have inadvertently made it harder for some expats to keep bank accounts in the United States and in some cases abroad.

Некоторые банки США на основе иметь счета закрытых экспатов " because of difficulty in certifying that the holders still maintain U.S. адреса, as required by a Patriot Act provision….
Журнал Time wrote a similar article: Почему больше U.S. Эмигранты обращаются в паспортах
The Время piece quoted an American expat — who renounced his U.S. citizenship after becoming an Australian citizen — about how difficult it was to make this decision: "My family and friends think I am a traitor. But the financial burden was killing me."
Americans in Canada – what about you? Have you considered giving up your U.S. citizenship? Have you actually done it? Why or why not?
Фото Райан Макфарланд (Flickr)