Главная » Повседневная жизнь
Днем семьи, День островов, Луи Риель день…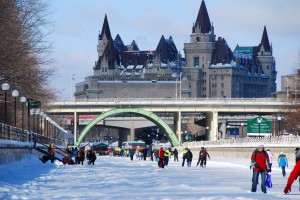 Ð' патенте США N, третий понедельник февраля - национальный праздник. День рождения Вашингтона (часто отмечается как президенты' День) в честь Джорджа Вашингтона, первым американским президентом.
Если вы живете в Онтарио, Альберта, Саскачеван, Остров Принца Эдуарда, или Манитоба, then you're in luck!
В этих провинциях Канады, the third Monday in February is a holiday, слишком.
It's День семьи in several provinces, Ð' том числе Онтарио, Альберта, и Саскачеван.
В Остров Принца Эдуарда, the February holiday is called День островов.
И в Манитобе, you get a day off for Луи Риель день, honoring the METIS (French-aboriginal) leader credited with being the "father" of the province.
В этих провинциях, банки, школы, and government offices are closed. Некоторые магазины открыты, as are federal government offices.
Do you have plans for the February holiday? Ð' Онтарио, many cities and towns organize all sorts of winter activities. If there's a particularly fun event that's happening in your community, please leave a comment and let us know.
This February holiday is не a national holiday in Canada, так что если вы живете в Британской Колумбии, Квебек, Новая Шотландия, Ньюфаундленд и Лабрадор, Нью-Брансуик, or in any of the Canadian territories (Юкон, Северо-Западные территории, или Нунавут), слишком плохо. Вы должны работать в понедельник. К сожалению!
Канал Ридо (Оттава) Фото matt.boman (Flickr)