Главная »

Top Story
Переезд в Канаду?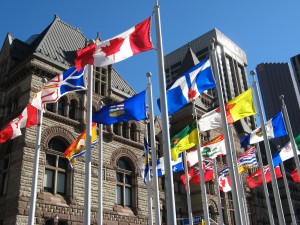 Thin­king about moving or immi­gra­ting to Canada?
Just arri­ved and trying to figure out how to get settled?
You've come to the right place!
This web­site – Проживание за границей в Канаде – has all the infor­ma­tion you need about living, рабочий, going to school, or reti­ring in Canada.

Relo­ca­ting to a new coun­try – even one that's just over an easy-to-cross bor­der – is a major decision.

My fami­ly has been through it. And based on our expe­riences and on plen­ty of research, I've com­pi­led this guide to relo­ca­ting to Cana­da.
You can read more about the most popu­lar places in Cana­da for expats to live and about the paper­work requi­red to live and work in Cana­da. You can learn how to look for a job, find a house, arrange schools for the kids, или even уходить в отставку в Канаде.
Per­haps even more impor­tant, I'll intro­duce you to Cana­dian culture and all the things, large and small, that will help you set­tle into your new Cana­dian community.
If you still want to learn more, I've writ­ten the book on relo­ca­ting to Cana­da. It's cal­led Проживание за границей в Канаде, and it's part of the Луна imprint from Ava­lon Tra­vel Publi­shing.
Ð'Ñ‹ можете купить книгу from your favo­rite inde­pendent books­tore Ð' U.S. или in Cana­da, от Amazon.com, and from many other online book­sel­lers.
Consi­de­ring Cana­da? Wel­come! I'd like to intro­duce you to my new Cana­dian home.
Pho­to ©Carolyn B. Хеллер