Home » My Canada Story
My Canada Story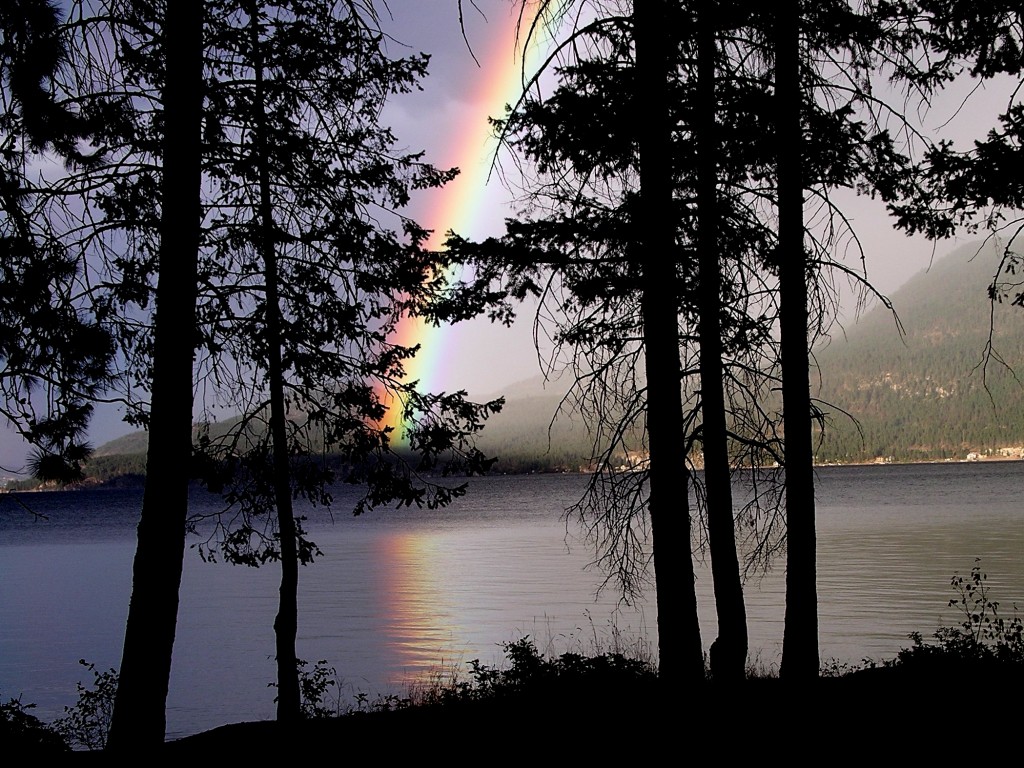 You seem famil­iar, yet some­how strange – are you by any chance Canadian?
This New Yorker car­toon cap­tion sums up the rela­tion­ship many Americans have with Canada. We know Canada like we might casu­al­ly know any next-door neigh­bor. We're cor­dial, say "hel­lo," and go about our own business.
Sure, most Americans know some­thing about our north­ern neigh­bor. We've scanned head­lines about uni­ver­sal health care, same-sex mar­riage, and hock­ey mania. We've seen pho­tos of majes­tic moun­tains, qui­et coves, tow­er­ing ever­greens, and vast stretch­es of arc­tic wilder­ness. We may have read sur­veys call­ing Vancouver the best city in the world to live, com­par­ing chic Montreal to Paris, and rank­ing Toronto among the planet's most mul­ti­cul­tur­al metrop­o­lis­es. We're famil­iar with Canada, but we may not real­ly know our Canadian neigh­bors – until some­thing hap­pens that makes us take notice.
For my fam­i­ly, it was a job offer.
And after our unan­tic­i­pat­ed move over the bor­der, as my fam­i­ly and I began fig­ur­ing out how to man­age the tran­si­tion to our new Canadian home, we quick­ly dis­cov­ered that cross­ing the bor­der on vaca­tion–some­thing we'd done many times–wasn't the same as liv­ing and work­ing in a dif­fer­ent coun­try.
Because Canada is a dif­fer­ent coun­try. Of course, that sounds sil­ly; we knew we were mov­ing to a new nation with its own gov­ern­ment, mon­ey, and laws. Yet because Canada felt so com­fort­able – so sim­i­lar to the United States – we were sur­prised at how many things we need­ed to sort out.
The per­mits we need­ed to begin work­ing. The doc­u­ments we need­ed to move our car. How to arrange for health insur­ance and file our tax returns. Unlike many immi­grants head­ing abroad, we didn't need to learn a new lan­guage or adapt to exot­ic cus­toms. We were going to the coun­try right next door. Yet there were still plen­ty of challenges.
After we sort­ed out the paper­work, though, we began to adjust to our adopt­ed coun­try. We soon learned to embrace Canada's mul­ti­cul­tur­al esthet­ic, sam­pling new foods, join­ing in local fes­ti­vals, and get­ting acquaint­ed with expats from across the globe. We came to appre­ci­ate the active, out­door-ori­ent­ed cul­ture, where peo­ple make time to go ski­ing, ride their bikes, or walk along the water­front. And we began to slow our hur­ry-up atti­tudes to a more laid-back Canadian speed.
Over time, we've also dis­cov­ered many oth­er dif­fer­ences between Canadian and American cul­ture. We've become acquaint­ed with Timbits. Learned what toques are and why the kids need­ed them for soc­cer. Figured out why there's a hol­i­day on the Queen of England's birth­day.
If you're explor­ing this web­site, you may be think­ing about mov­ing to Canada or you may already be here. Whatever your rea­son for con­sid­er­ing Canada – that neigh­bor who's famil­iar yet just a bit dif­fer­ent – wel­come. I'd like to intro­duce you to my new Canadian home.
– Excerpted from the book, Living Abroad in Canada. To read more, buy the book.
Photo ©Alan Albert