Home » Immigration, Travel
Best Places to Live: Canada's Top 10 Cities (2011)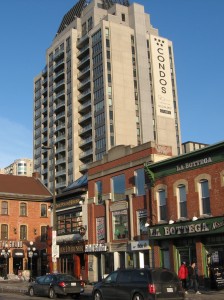 Where are the best places to live in Canada?
Every year, MoneySense magazine weighs in on the best-places-to-live question, and this year was no exception.
The MoneySense 2011 Best Places to Live survey rated 180 Canadian communities with at least 10,000 residents, comparing such factors as climate, incomes, job prospects, access to health care, home affordability, crime rates, and overall lifestyle.
And for the second year in a row, the top city was… Ottawa, Canada's capital.
Why Ottawa? Ottawa's major benefit was its consistency, with decent, if not stellar, ratings in all categories:
There are jobs to be had, household incomes and real estate are not drastically misaligned, doctors are accessible, and crime is barely a concern. Temperate summers make up for the bone-chilling winters…There are plenty of museums and galleries…to keep the culture-lover occupied.

Of course, much of the city's success is due to the fact that it is home to the federal government. Bureaucracy, for all of its unsexiness, means jobs, healthy incomes, local business development, and amenities.
Ranked second, despite the high cost of housing, was Victoria, British Columbia, which earned points for its improving job market and its compact, walkable city center, as well as its comparatively mild climate.
But it's not just temperate B.C. that scored well for weather. In Southern Ontario outside of Toronto, Burlington scored third, pairing high incomes and respectable job prospects, with a low crime rate and (surprise!) a generally decent climate.
Here's the complete MoneySense Top 10:
In general, smaller cities and suburban communities scored higher than Canada's larger cities, with Toronto ranked #88 and Montreal at #123. For many people, though, particularly newcomers to Canada, the vibrant cultural life and overall career prospects in the major cities outweighs some of the drawbacks.
Among the better-scoring large cities, beyond the Top 10, were London (ON) at #14, Calgary at #16, Halifax (NS) at #21, Quebec City at #25, and Vancouver at #29.
What do you think? Would you rather live in a large city, despite the hassles of urban life? Or do you think that newcomers fare better in smaller communities?
Please leave a comment and share your opinion. Thanks!
And for more information on the MoneySense survey, check out the Best Places to Live 2011 list and related articles.
Planning to relocate to Canada? Get help planning your move with our free referral service.
New condos rise above Ottawa's ByWard Market Photo © Carolyn B. Heller