Home » Travel
Remember your passport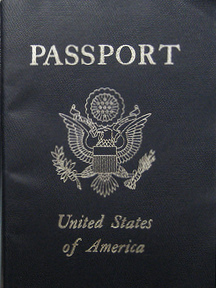 If you're trav­el­ing between the U.S. and Canada, remem­ber that as of today, June 1, new pass­port rules are in effect.
Gone are the days when you could sim­ply drive between the U.S. and Canada with only a driver's license to flash to the bor­der agent.
Under the U.S. government's Western Hemisphere Travel Initiative, American cit­i­zens re-​​entering the U.S. need to present a pass­port, a U.S. pass­port card, an Enhanced Driver's License, or a NEXUS "Trusted Traveler" card. The same rules apply to Canadian cit­i­zens head­ing south of the bor­der.

Enhanced Driver's Licenses are avail­able in the U.S. to res­i­dents of Michigan, New York, Vermont, and Washington, and in Canada to res­i­dents of British Columbia, Manitoba, Ontario, and Quebec.
These ID require­ments pre­vi­ously applied only to air trav­el­ers, but begin­ning today, the new rules affect land and sea bor­der cross­ings as well.
For more back­ground about the pass­port require­ments, have a look at our ear­lier "Passports Required" blog post. You can also learn more at the U.S. "Get You Home" web site.
And if you want to see how these new rules are affect­ing line-​​ups at the bor­der cross­ings, check with the Canada Border Services Agency or the U.S. Customs and Border Protection Agency.
Photo by alex-​​s (flickr)