Home » Culture
New music in Canada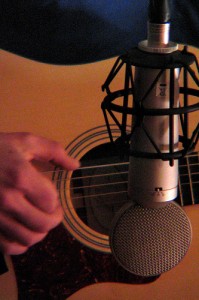 Want to know what's new in the Canadian music scene?
Tune in online to CBC Radio 3. In addi­tion to reg­u­lar music shows and pod­casts, the site also has a great "New Music Canada" fea­ture, where you can search for new artists — from blues to pop to world music — and have a lis­ten to their lat­est works.
Also down­load BlogTO's Independent Music Podcasts to hear what's new in Toronto.
For another take on up-​​and-​​coming Canadian musi­cians, check out writer Jane Tattersall's piece, "What People are Listening to in…Canada," over at MatadorNights​.com.
Just don't for­get to turn down the vol­ume if you're lis­ten­ing in the office!
And if you're ready to go out and hear some new music, visit these sites to find out what's on where:
Photo by stri­atic (flickr)