Home » Housing, Jobs, & Money
Nova Scotia jobs and where to find them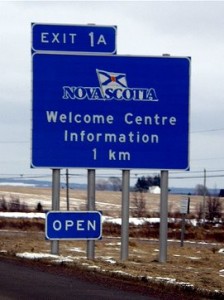 If you're loo­king for work, look at Nova Sco­tia.
Accor­ding to the Nova Sco­tia Office of Immi­gra­tion, the pro­vince is cur­rent­ly see­king to attract 3,600 new immi­grants a year.
That may seem like a drop in the bucket com­pa­red to Cana­da's lar­gest cities – near­ly 450,000 new­co­mers immi­gra­ted to Toron­to bet­ween 2001 and 2006 – but it still means plen­ty of job oppor­tu­ni­ties for Nova Sco­tia new­co­mers.
The pro­vin­ce's eco­no­my has his­to­ri­cal­ly been based on natu­ral resources, tou­rism and hos­pi­ta­li­ty, health care, and manu­fac­tu­ring, but more recent­ly, the region is deve­lo­ping into a mini-cen­ter for infor­ma­tion and com­pu­ter technology.
The Nova Sco­tia Office of Immi­gra­tion says that people in the fol­lo­wing fields are in espe­cial­ly high demand :
Oil and gas industry
Geo­lo­gy
Accoun­ting and finance
Sales
Engi­neers and technicians
Com­pu­ter infor­ma­tion systems
Health care (par­ti­cu­lar­ly nurses and doctors)
Nova Sco­tia's aeros­pace indus­try is also facing a loo­ming shor­tage of wor­kers (see « Atlan­tic Cana­da banks on future with aeros­pace » and « Aeros­pace contracts conti­nue to land »). The Aeros­pace and Defence Human Resources Part­ner­ship has links to job oppor­tu­ni­ties and career trai­ning pro­grams in the aeros­pace field.
You'll find links to a wide range of Nova Sco­tia job-hun­ting resources here.
Like many other pro­vinces, Nova Sco­tia has a Pro­vin­cial Nomi­nee Pro­gram to fast-track immi­gra­tion appli­ca­tions of qua­li­fied new­co­mers. Learn more about immi­gra­tion options at Nova Sco­tia : Come to Life or the Nova Sco­tia Office of Immi­gra­tion.
The cost of living in Nova Sco­tia has his­to­ri­cal­ly been lower than in many other Cana­dian pro­vinces. At the end of 2009, for example, the Cana­da Mort­gage and Hou­sing Cor­po­ra­tion repor­ted that the ave­rage sale price for a Nova Sco­tia home was $203,888, well below the Cana­da-wide ave­rage of $342,231 – and signi­fi­cant­ly lower than ave­rage home prices in Alber­ta ($355,944) or Bri­tish Colum­bia ($494,092).
Want to read more about life in Nova Sco­tia ? Check out the East Coast By Choice blog, inclu­ding their recent post : How I fell in love with Halifax.
And read more Nova Sco­tia tes­ti­mo­nials at Nova Sco­tia : Come to Life.
Pho­to by sca­zon (fli­ckr)