Home » Housing, Jobs, & Money
Nova Scotia jobs and where to find them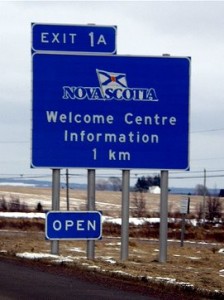 If you're look­ing for work, look at Nova Scotia.
According to the Nova Scotia Office of Immigration, the province is cur­rently seek­ing to attract 3,600 new immi­grants a year.
That may seem like a drop in the bucket com­pared to Canada's largest cities — nearly 450,000 new­com­ers immi­grated to Toronto between 2001 and 2006 — but it still means plenty of job oppor­tu­ni­ties for Nova Scotia new­com­ers.
The province's econ­omy has his­tor­i­cally been based on nat­ural resources, tourism and hos­pi­tal­ity, health care, and man­u­fac­tur­ing, but more recently, the region is devel­op­ing into a mini-​​center for infor­ma­tion and com­puter technology.
The Nova Scotia Office of Immigration says that peo­ple in the fol­low­ing fields are in espe­cially high demand:
Oil and gas industry
Geology
Accounting and finance
Sales
Engineers and technicians
Computer infor­ma­tion systems
Health care (par­tic­u­larly nurses and doctors)
Nova Scotia's aero­space indus­try is also fac­ing a loom­ing short­age of work­ers (see "Atlantic Canada banks on future with aero­space" and "Aerospace con­tracts con­tinue to land"). The Aerospace and Defence Human Resources Partnership has links to job oppor­tu­ni­ties and career train­ing pro­grams in the aero­space field.
You'll find links to a wide range of Nova Scotia job-​​hunting resources here.
Like many other provinces, Nova Scotia has a Provincial Nominee Program to fast-​​track immi­gra­tion appli­ca­tions of qual­i­fied new­com­ers. Learn more about immi­gra­tion options at Nova Scotia: Come to Life or the Nova Scotia Office of Immigration.
The cost of liv­ing in Nova Scotia has his­tor­i­cally been lower than in many other Canadian provinces. At the end of 2009, for exam­ple, the Canada Mortgage and Housing Corporation reported that the aver­age sale price for a Nova Scotia home was $203,888, well below the Canada-​​wide aver­age of $342,231 — and sig­nif­i­cantly lower than aver­age home prices in Alberta ($355,944) or British Columbia ($494,092).
Want to read more about life in Nova Scotia? Check out the East Coast By Choice blog, includ­ing their recent post: How I fell in love with Halifax.
And read more Nova Scotia tes­ti­mo­ni­als at Nova Scotia: Come to Life.
Photo by sca­zon (flickr)