Home » Housing, Jobs, & Money
Buying a house? Canada's 6 cheapest cities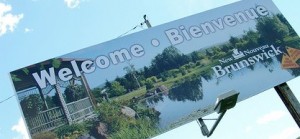 Forbes recently ranked The Cheapest Canadian Cities To Buy A House, and the winner?
It's cer­tainly not Vancouver, which posted the largest price increase of Canada's major mar­kets in the first quar­ter of 2010.
And it's not Toronto either, although a sharp increase in the num­ber of homes for sale this spring is open­ing up more options for poten­tial buyers.
No, the Number 1 cheap­est city in Canada to buy a home isn't actu­ally a city at all — it's the entire province of New Brunswick.
The Forbes arti­cle sang the praises of New Brunswick by noting:
Low hous­ing prices com­bined with a higher-​​than-​​average income level make Moncton, St. John and Fredericton great options for buy­ers look­ing for a deal. According to the Canadian Real Estate Association (CREA), the aver­age hous­ing price in St. John and Frederiction is around $169,000, with the provin­cial aver­age hov­er­ing around $155,000.
Here's the Forbes list of Canada's cheap­est cities for homebuyers:
But the good news for home­buy­ers across Canada, accord­ing to the Canada Mortgage and Housing Corporation, is that the hous­ing mar­ket will move towards "bal­anced con­di­tions" over the next two years as sales slow down slightly and inven­tory lev­els increase.
The CMHC is fore­cast­ing that the aver­age home sale price across Canada is expected to sta­bi­lize through the end of 2010 and then rise mod­estly in 2011.
New Brunswick photo by tukanuk (flickr)