Home » Featured, Housing, Jobs, & Money
Canada's top employers for new immigrants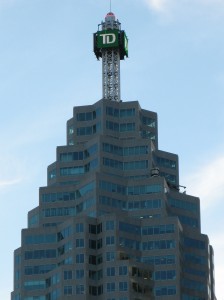 New to Canada and looking for work?
Check out Mediacorp Canada's list of the 2010 Best Employers for New Canadians.
Among the industries well-represented on this "best employers" list are banking and financial services, health care, and energy/utilities.
Banking and financial services:
BMO Financial Group
Business Development Bank of Canada
Canadian Imperial Bank of Commerce
Deloitte & Touche LLP
Export Development Canada
KPMG LLP
Manulife Financial Corporation
Maple Trade Finance Inc.
TD Bank Financial Group
Health care:
McGill University Health Centre
Mount Sinai Hospital
Providence Health Care
Saskatoon Health Region
St. Michael's Hospital
Vancouver Coastal Health Authority
Energy/utilities:
BC Hydro
Energy Resources Conservation Board
Enermodal Engineering Ltd.
EPCOR Utilities Inc.
SaskEnergy Incorporated
Syncrude Canada Ltd.
TransCanada Corporation
How did these companies qualify as the best places for new immigrants to work? The survey considered the following factors:
The company offers programs to assist employees who are recent immigrants to Canada.
They have taken steps to reduce employment barriers for recent immigrants, such as by recognizing foreign educational credentials and experience.
They assist new employees who have foreign professional or educational credentials in getting these qualifications formally recognized in Canada.
They offer "onboarding" programs, such as internal coaching or mentoring, to help new employees who are recent immigrants understand the Canadian workplace.
Managers and employees receive training in cross-cultural issues or inclusiveness to help create a welcoming and productive environment for employees who are recent immigrants.
Get the complete list of companies from the 2010 Best Employers for New Canadians.
And for more "best employer" lists, see Canada's Top Employers, Canada's Top 25 Family-friendly Employers, and British Columbia's Top 100 Companies.

Photo ©Carolyn B. Heller