Home » Immigration
Should Canada create a Startup Visa for immigrant entrepreneurs?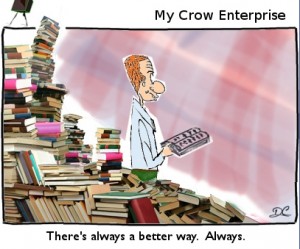 A group of Vancouver entrepreneurs is leading a campaign encouraging the Canadian government to create a new "startup visa" for immigrant entrepreneurs.
Launched by Danny Robinson (CEO, British Columbia Innovation Council), Maura Rodgers (Executive Director. Bootup Entrepreneurial Society), and Boris Wertz (Founder, W Media Ventures), Startup Visa Canada is an initiative "to encourage the brightest entrepreneurial minds from around the world to choose Canada as the best place to start a company."
The group argues that the current "federal and provincial governments' entrepreneurial programs contain minimum personal fixed asset provisions of about $300,000 and a long approval process that make it nearly impossible for immigrant entrepreneurs to start companies here."
Among their proposals:
replace the current minimum asset provisions with a minimum Canadian investment of $150,000.
enable qualified Immigrants to partner with local investor(s) to expedite their temporary work permits.
require Immigrants to have at least a one-third equity position in their companies, be active in management, and create at least three full-time equivalent (FTE) jobs over the course of a two-year period.
A similar startup visa initiative is underway in the United States, where Senators John Kerry (Democrat of Massachusetts) and Richard Lugar (Republican of Indiana) have introduced the Startup Visa Act.
What do you think? Is the startup visa a good idea for Canada? Did you come to Canada under Citizenship and Immigration Canada's current entrepreneur programs? If so, what was your experience? Please leave a comment and let us know.
And if you agree with the Startup Visa Canada Initiative, you can sign their petition here.
For more on the topic of startup visas, see:
Startup Visa Canada's website and blog
TechVibes article on the Startup Visa initiative
StartupNorth blog post offering suggested revisions to the Startup Visa proposal
Wall Street Journal piece about the Startup Visa Act in the U.S.
"Better Way" cartoon and photo by Dave Charbonneau (flickr)