Home » Housing, Jobs, & Money
Jobs in Canada – That's what you want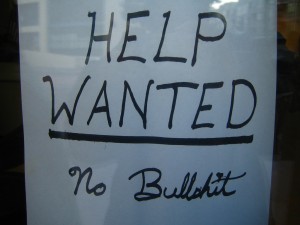 Thanks to those of you who participated in our recent poll which asked what type of information about immigrating to Canada was most difficult to get.
And the answer? Jobs.
Nearly 40 percent of our readers said that finding information about employment in Canada was the major challenge they faced.
The other major concern was about the immigration process. More than 20 percent of those responding cited immigration issues as their most significant concern.
We hope you'll explore the resources available on this site, whether you're looking for information about getting a Canadian work permit, finding work in various parts of the country, or simply learning more about job-hunting tools.
And we hope you'll share your stories.
Have you recently found work as a newcomer to Canada?
Discovered a useful job hunting site?
Found a valuable resource that helped you through the immigration process?
Please post a comment and share your tips with other readers. Are you thinking about a move to Canada? Planning a move within the next few months? Already here? Please let us know.
Help wanted photo by sekimura (flickr)