Home » Housing, Jobs, & Money
Government funds job training for Ontario immigrants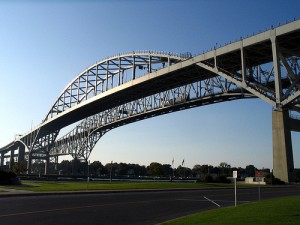 Looking for a job in Ontario?
The Government of Canada is providing an additional $22 million to the Bridge Training program to help skilled immigrants in Ontario find jobs in their field.
Ontario's Bridge Training program helps immigrants get their license or certificate in their profession or trade, so that they can work in Ontario.
If you have international training in health care, human resources, information technology, financial services, biotech, nursing, and many other fields of employment, you may be eligible. See the full list of supported Ontario job categories for the types of employment and certification training available.
The Bridge Training program also helps immigrants get the training they need to find jobs in their field.
A Bridge Training program can help you with:
Assessment of your education and skills
Workplace experience
Skills training or academic training
Preparation for a professional license or certification exam
Language training for your profession or trade
Some of these programs provide job-related language training to help you get a job quickly in your field.
You may also be eligible for financial assistance of up to $5000. Internationally trained individuals participating in eligible Ontario Bridge Training programs offered by Ontario colleges and universities can apply to the Ontario Bridging Participant Assistance Program.
The Bridge Training program has been co-funded since 2007-08 by the Government of Canada and the Government of Ontario. The Government of Canada is continuing its contribution with $12M in 2011-2012 and $10 million in 2012-2013.
To date, more than 35,000 immigrants in Ontario have benefited from the program.
For more information, visit the Ontario Bridge Training program website.
Bridge photo by Loozrboy (flickr)