Home » Housing, Jobs, & Money, Immigration
Best Places to Live: Canada's Top 10 Cities (2012)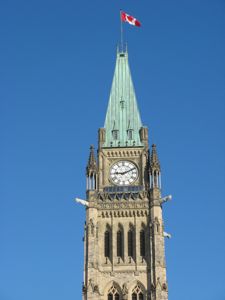 Where are the best places to live in Canada?
The MoneySense 2012 Best Places to Live survey rated 190 Canadian communities with at least 10,000 residents, comparing 22 different factors such as weather, incomes and taxes, job prospects, access to health care, home affordability, crime rates, and overall lifestyle, including the percentage of people who walk or bike to work.
For the third year in a row, Ottawa ranked as the best place in Canada to live.
Why Ottawa? MoneySense outlined several factors that put Canada's capital city on top:
Ottawa's cultural offerings and family-friendly lifestyle were just some of the factors that helped the city take the No. 1 position…
The city's residents enjoy high household and discretionary incomes, thanks to the large number of well-paying government jobs, which insulate it from some of the vagaries of the economy.
At the same time, the average home price in Ottawa proper ($335,300) isn't as high as in Canada's biggest centres, meaning families can comfortably afford decent homes.
Here's the complete MoneySense Top 10:
Ottawa, ON
Burlington, ON
Kingston, ON
Halifax, NS
Regina, SK
Brandon, MB
Fredericton, NB
Edmonton, AB
Red Deer, AB
Winnipeg, MB
In general, smaller cities and suburban communities continue to score higher than Canada's larger cities, with Calgary ranked #14, Victoria (BC) at #35, Toronto at #47 and Montreal at #149. Vancouver, a perennially popular destination for newcomers, came in at #56, but scored dead last in housing affordability.
For more information on the MoneySense survey, check out the Best Places to Live 2012 list and related articles.
The Peace Tower on Parliament Hill Photo © Carolyn B. Heller