Home » Culture
Say "please," please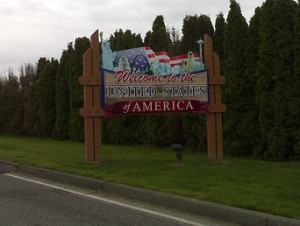 Canadians have a rep­u­ta­tion for being nice.
But this week, a British Columbia man learned that nice­ness may not extend across the U.S. bor­der — or at least not across the bor­der cross­ing.
When B.C. res­i­dent Desiderio Fortunato pulled up to the U.S. cus­toms booth to enter Blaine, Washington, and the cus­toms offi­cer told him to turn off his engine, Fornunato asked the offi­cer to say "please."
For ask­ing the offi­cer to play nice, how­ever, Forunato received a face full of pep­per spray.
According to the National Post:
A Canadian who demanded cour­tesy from a U.S. bor­der secu­rity guard says he was pep­per sprayed and held in cus­tody for three hours for ask­ing the dis­re­spect­ful offi­cer to "say please" when order­ing him to turn his car off dur­ing a search.

"I refused to turn off the car until he said please. He didn't. And he has the gun, I guess, so he sprayed me," said Desiderio Fortunato, a Coquitlam, B.C., res­i­dent who fre­quently crosses the bor­der to visit his sec­ond home in the state of Washington.
Fornunato won­dered, "Is that ille­gal in the United States, ask­ing an offi­cer to be polite?"
Photo by Roland (flickr)