Home » Daily Life
A cool tool for Vancouver bicyclists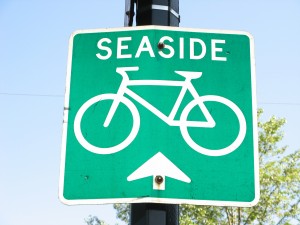 If you're a bicy­clist who's get­ting acquaint­ed with Vancouver, you may already have found the city's help­ful Cycling in Vancouver web­site, which lists bike routes around town.
But what if you're try­ing to fig­ure out how far it is to cycle from Point A to Point B or find the route with the fewest hills?
Then check out UBC's Metro Vancouver Cycling Route Planner.
The brain­child of Professor Michael Brauer in the uni­ver­si­ty's School of Environmental Health, this project adapts Google Maps to deliv­er a vari­ety of use­ful cycling infor­ma­tion. Plug in your start and end points, and the site will tell you the short­est route, the path with fewest hills, and the best way to avoid traf­fic pollution.
Thanks to Translink's Buzzer Blog for tip­ping us off to this cool tool.
Photo ©Carolyn B. Heller