Home » Daily Life
Top 3 things to know about Canadian health care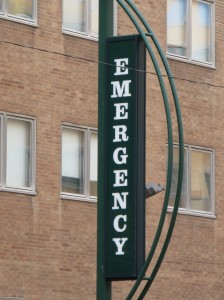 A major ben­e­fit of liv­ing in Canada is access to the country's gen­er­ally well-​​regarded health care system.
Yet one of the chal­lenges for new­com­ers relo­cat­ing to Canada is find­ing your way through the health care bureaucracy.
To get you started, here's our guide to the top three things you need to know about the Canadian health care sys­tem:
1. What does uni­ver­sal health care mean in Canada?
Canada's uni­ver­sal health care sys­tem pro­vides health insur­ance for all Canadian cit­i­zens and per­ma­nent res­i­dents, regard­less of whether you're work­ing or whether you can afford to pay.
In most cases, you will also receive health cov­er­age if you're liv­ing in Canada with a work or study permit.
2. What is Canadian Medicare?
Medicare is Canada's national health insur­ance system.
Unlike the U.S. sys­tem of the same name, Canadian Medicare is a pub­licly funded pro­gram that pro­vides health insur­ance for all Canadians.
One of the most impor­tant things that a new­comer to Canada needs to do is arrange for Medicare cov­er­age.
If you're com­ing to Canada with a job, your employer will nor­mally arrange for your health cov­er­age, and your health care pre­mi­ums will be deducted from your salary. If you're self-​​employed or not yet work­ing, you need to apply and pay for your health insur­ance through your provin­cial health agency.
However, in many provinces, new­com­ers must wait up to three months before their health cov­er­age becomes effec­tive. It's impor­tant that you con­firm whether your exist­ing health insur­ance will cover you and your fam­ily in Canada.
3. How do I apply for health insur­ance in Canada?
Canada's national health sys­tem is actu­ally made up of 13 related health care pro­grams – one in each province and ter­ri­tory.
So when you move to Canada, you need to apply for health cov­er­age — and under­stand the health care options — in the province where you'll be liv­ing.
To find out how to apply, check the web­site for the health insur­ance pro­grams in your province or territory:
Want to learn more?
Contact Health Canada.
Muchmor Magazine has also posted a use­ful overview of the Canadian health care sys­tem: The begin­ners' guide to health care in Canada.
Photo ©Carolyn B. Heller