Home » Immigration, Travel
Moving to Ottawa? Relocation resources for Canada's "cool capital"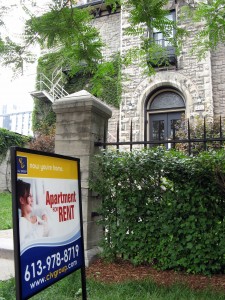 If you're relo­cat­ing to Ottawa, we've got some resources for you.
We've updated our Living Abroad in Canada: Ottawa page with a list of resources about Ottawa jobs, real estate, schools, and more.
And if you're just think­ing about relo­cat­ing to Ottawa, you may want to know what's so spe­cial about Canada's national capital.
First of all, your dol­lar will go far here. Ottawa's cost of liv­ing con­sis­tently ranks among the least expen­sive of any Canadian met­ro­pol­i­tan area.
According to the Canada Mortgage and Housing Corporation, the aver­age (resale) home in greater Ottawa cost just over $300,000 in 2009, com­pared with roughly $400,000 in the Toronto met­ro­pol­i­tan region and nearly $600,000 in Vancouver. In this year's Forbes rank­ing of The Cheapest Canadian Cities To Buy A House, Gatineau, Quebec (just across the river from Ottawa) was rated one of the four cheap­est Canadian real estate markets.
But the qual­ity of life in Ottawa scores highly as well. In fact, in the MoneySense 2010 Best Places to Live sur­vey, Ottawa ranked #1 in Canada.
And the Washington Post recently dubbed Ottawa "Canada's cool cap­i­tal," call­ing it a "lively, smart, quirky and con­fi­dent" place:
…If any­thing now char­ac­ter­izes the city, I'd say it's an unself­con­scious cool. There's a proudly indie aes­thetic in its neigh­bor­hoods, but with­out the hip­ster pos­tur­ing of Toronto. Unlike language-​​obsessed Montreal, the city has a relaxed atti­tude toward bilin­gual­ism — every­thing here comes in both offi­cial lan­guages — that lends Ottawa an easy cos­mopoli­tanism. And there's a buzzing food scene…
If you're con­sid­er­ing life in Ottawa, good places to start your research are Ottawa Tourism (the city's offi­cial guide for vis­i­tors) and Live in Ottawa, the city of Ottawa's use­ful guide to liv­ing and work­ing in the cap­i­tal region.
And check out our Living Abroad in Canada: Ottawa page for lots more resources.
Ottawa "apart­ment for rent" photo ©Carolyn B. Heller