Home » Daily Life
The Best Canadian Blogs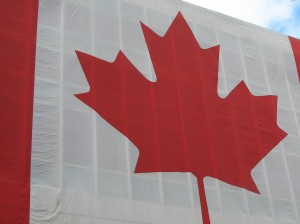 We're hon­ored that Canadian Living mag­a­zine has included Living Abroad in Canada on its list of "25 Great Canadian Blogs."
Thanks!
It's an eclec­tic list, rang­ing from invest­ment tips (Your Money) to every­thing about dogs in Ottawa (Ottawa Dog Blog).
You can read about cakes (Winnipeg's Cake-​​Ology), sand­wiches and other uncom­pli­cated foods (Vancouver's Everybody Likes Sandwiches), or knit­ting (Toronto's Yarn Harlot).
Or sam­ple a lit­tle dose of awe­some­ness from 1,000 Awesome Things.
Get the com­plete Canadian Living best blogs list here.
And if you have other favorite Canadian blogs, leave a com­ment and let us know.
Canadian flag photo ©Carolyn B. Heller