Home » Immigration
Canada Plans to Launch Startup Visa for Immigrant Entrepreneurs in 2013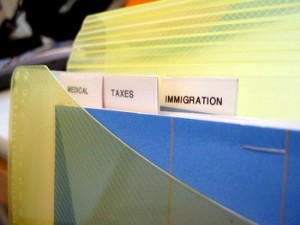 For some time, pro­pos­als have been cir­cu­lat­ing for a new "Startup Visa," designed for new­com­ers who want to launch a busi­ness in Canada.
Canada's Citizenship and Immigration Minister Jason Kenney recent­ly announced that the gov­ern­ment is mov­ing for­ward with the start­up visa.
This arti­cle in the Financial Post has more details: Canada plans new visa to lure high-tech immi­grant entre­pre­neurs.
According to a Globe & Mail report, the gov­ern­ment plans to launch the new start­up visa in 2013.
In the inter­im, Canada has tem­porar­i­ly stopped accept­ing appli­ca­tions for per­ma­nent res­i­dent sta­tus under both the Immigrant Investor Program and the Entrepreneur Program.
Immigration fold­er pho­to by Jennie Faber (flickr)