Home » Daily Life
Vancouver Ranks #1 in Quality of Living Among Cities in the Americas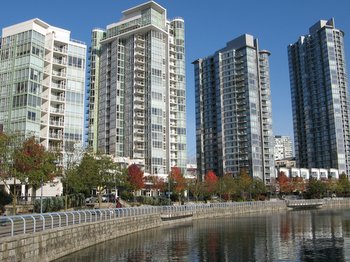 Canadian cities took four out of the top five spots among cities in the Americas in the 2012 Mercer Quality of Living sur­vey, an annual assess­ment that com­pares the qual­ity of life in 221 urban areas worldwide.
Vancouver was rated the best place to live in the Americas, fol­lowed by Ottawa, Toronto, and Montreal. Honolulu rounded out the Americas Top 5 list.
Overall, Vancouver ranked fifth in the world, behind Vienna, Austria; Zurich, Switzerland; Auckland, New Zealand; and Munich, Germany.
Ottawa was #14 world­wide, Toronto was #15, and Montreal ranked #23. Calgary came in at #32 among world­wide cities.
Additional details about the 2012 Mercer Quality of Living Survey are avail­able on the Mercer web­site.
If you've lived or worked in Canada or else­where in the Americas, do you agree? Do Canadian cities con­tinue to deserve the top spots for best qual­ity of life? Please leave a com­ment and share your experiences.
Vancouver sky­line photo © Carolyn B. Heller