Home » Calgary
Calgary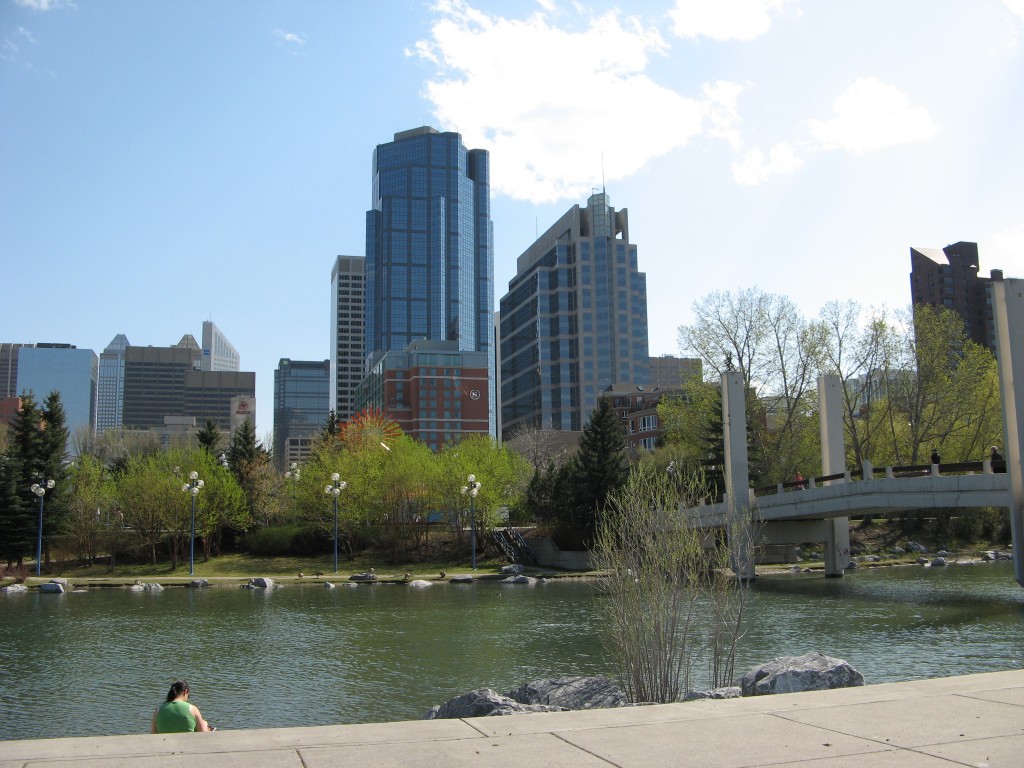 If you wan­der amidst the glass-​​and-​​steel tow­ers that dom­i­nate down­town Calgary, Alberta, you'll likely see some famil­iar names – at least if you're famil­iar with major inter­na­tional oil com­pa­nies. Companies like Shell, Esso, BP, Imperial Oil, and Petro-​​Canada all have a sig­nif­i­cant pres­ence in Calgary, and energy-​​based busi­nesses account for a con­sid­er­able per­cent­age of Calgary's jobs.
Beyond the oil indus­try, Calgary has a devel­op­ing high-​​technology sec­tor, report­ing the largest num­ber of tech­nol­ogy start-​​ups per capita in Canada. Calgary's con­struc­tion and real estate indus­tries are boom­ing, and the region is a Western trans­porta­tion hub. Calgary's edge-​​of-​​the-​​prairies loca­tion means that agri­cul­tural busi­nesses have long been based here, while its near-​​the-​​mountains set­ting has made it a start­ing point for Rockies tourism.
Why set­tle in Calgary? A clerk in a down­town outdoor-​​gear store put it this way: From Monday through Friday, Calgary works hard. But by Friday after­noon, it's time to play.
And whether that play involves head­ing for the moun­tains to ski, snow­board, bike, or hike, or stay­ing in the city to jog in the park or meet your pals for drinks, Calgary plays hard. From hip eater­ies and side­walk cafes to river­front paths filled with skaters and cyclists, Calgary bris­tles with energy–and it doesn't all come out of the ground.
– Excerpted from the book, Living Abroad in Canada. To read more, buy the book.
Photo ©Carolyn B. Heller