Home » Culture
Thanksgiving: What's different in Canada?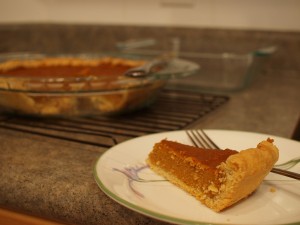 In honor of American Thanksgiving Day, Canadian Living magazine has posted a quiz: How do Canadian Thanksgiving feasts differ from American Thanksgivings?
I've found that the meals themselves are fairly similar — turkey, stuffing, gravy, sweet potatoes, cranberry sauce, and a plentiful array of pies grace holiday tables on both sides of the border — but the Canadian Living article points out several small differences.
To me, the biggest difference is the relative importance of the holiday in the two countries: Thanksgiving is a much bigger deal south of the border. People certainly do have family dinners for Thanksgiving here in Canada, but there isn't the mass travel frenzy you find in the States.
And I'm still adjusting to having our turkey feast in October!
How about you, fellow American expats? Do you miss American Thanksgiving? Leave a comment and let us know how you're celebrating the US turkey day.
And check out our post from last Thanksgiving: American Thanksgiving: Do you miss it?
Happy American Thanksgiving!
Pumpkin pie photo by calgaryreviews (flickr)