Home » Daily Life
Canada health care — How long do you wait?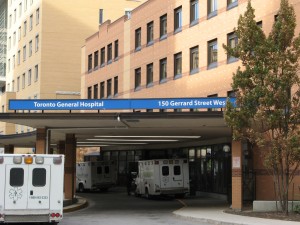 If you need a hip replace­ment, you're bet­ter off liv­ing in Ontario or British Columbia than in Nova Scotia or Saskatchewan.
That's accord­ing to a new study, Wait Times Tables — A Comparison by Province, 2010, released this week by the Canadian Institute for Health Information (CIHI).
Although a major com­plaint about the Canadian health care sys­tem is the length of time you can wait for treat­ment, the study found that — at least for high pri­or­i­ty pro­ce­dures, such as radi­a­tion ther­a­py for can­cer, cataract surgery, and hip replace­ments — most patients are receiv­ing care with­in the rec­om­mend­ed wait times.
However, the study also found sig­nif­i­cant vari­a­tions by province. While most can­cer patients receive radi­a­tion ther­a­py with­in a month of requir­ing treat­ment, wait times in Alberta and Nova Scotia are notably longer.
For hip replace­ments, the aver­age wait times, defined as the num­ber of days between book­ing and receiv­ing a hip replace­ment, ranged from 62 days in Ontario and 73 days in B.C., up to 132 days in Saskatchewan and 178 days — near­ly six months — in Nova Scotia.
You can down­load the full CIHI wait times report here.
Most provinces also pro­vide detailed online reports of wait times for cer­tain types of pro­ce­dures or med­ical ser­vices:
British Columbia Surgical Wait List Registry
Alberta Wait List Registry
Saskatchewan Surgical Care Network
Manitoba Health Services Wait Time Information
Ontario's Wait Time Strategy Website
Ontario's Cardiac Care Network
Ontario's Cancer Care Wait Times Website
Quebec's Web site on Surgery and Treatment Waiting Lists
New Brunswick Surgical Care Network
Nova Scotia Wait Times
You can also read more about the Canadian health care sys­tem in gen­er­al in our Getting Started: Health Care sec­tion.
Photo © Carolyn B. Heller