Home » Housing, Jobs, & Money
Want to live in Vancouver? Here's how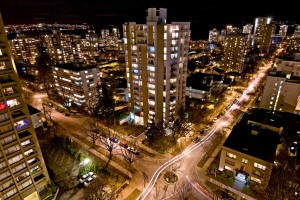 We recent­ly post­ed about Vancouver's esca­lat­ing hous­ing prices and the num­ber of peo­ple mov­ing to Vancouver for the "lifestyle" rather than for work.
But if it's a job — rather than a search for invest­ment prop­er­ty — that's bring­ing you to Vancouver, how are you going to find a rea­son­ably-priced place to live?
Renting a home
Anyone relo­cat­ing to a new city — or coun­try — would do well to rent before you buy. That's good advice for new­com­ers to Vancouver, too.
If you're look­ing for a short-term rental, par­tic­u­lar­ly a fur­nished home, try the University of British Columbia Faculty Association's hous­ing clas­si­fieds. While many of the prop­er­ties would be suit­able for vis­it­ing fac­ul­ty or oth­er pro­fes­sion­als, you don't have to be affil­i­at­ed with the uni­ver­si­ty to access the list­ings.
Other sites that list short-term rentals in Vancouver, by the day, week, or month, are AirBnB and Make Yourself At Home.
Otherwise, Vancouver Craigslist is the king of local rental list­ings, and oth­er rental resources include Kijiji and the Vancouver Apartment Guide.
Don't for­get good old-fash­ioned shoe leather — walk­ing around the neigh­bor­hoods where you want to live. Look for "For rent" signs, or check the bul­letin boards of the local cof­fee shops, laun­dro­mats, and uni­ver­si­ties.
One oth­er tip for renters: In BC, the secu­ri­ty (dam­age) deposit can­not be more than half a mon­th's rent.

Buying a home
When you're ready to buy a home in the Vancouver area, start by research­ing neigh­bor­hoods around town.
A good place to begin is the City of Vancouver's Community Profiles page, which has links to pro­files of 23 dif­fer­ent neigh­bor­hoods. Home prices on the East Side of Vancouver are sig­nif­i­cant­ly cheap­er than those on the West Side.
According to the Real Estate Board of Greater Vancouver, as of July 2013, a detached house on Vancouver's East Side was aver­ag­ing $844,600, while a detached house on the West Side aver­aged just over $2 mil­lion. Similarly, East Side apart­ments and con­dos were sell­ing for an aver­age price of $306,500, while on the West Side, the aver­age was $476,000.
But you may want to con­sid­er the sub­urbs if you're look­ing for a less expen­sive home. As you might expect, prices tend to drop the fur­ther you go from down­town.
Some of the sub­ur­ban com­mu­ni­ties with the low­est aver­age home prices include Maple Ridge ($460,600), Pitt Meadows ($505,600), and Port Coquitlam ($550,400). Just be pre­pared for a long com­mute if you work in down­town Vancouver.
Most Vancouver-area homes for sale are list­ed on Realtylink​.org. Realtylink also has a "Find a Realtor" sec­tion, but the best way to find a real estate agent is to ask friends or col­leagues for rec­om­men­da­tions.
More infor­ma­tion
For more resources for relo­cat­ing to Vancouver, have a look at our Top 10 Places to Live: Vancouver page. And search all our Vancouver posts here.
For gen­er­al infor­ma­tion about rent­ing or buy­ing a home in Canada, see the Newcomer's Guide to Canadian Housing from the Canada Mortgage and Housing Corporation. Also have a look at the British Columbia Newcomers' Guide to Resources and Services.
The Tenant Survival Guide, cre­at­ed by BC's Tenant Resource & Advisory Centre, is a valu­able source of infor­ma­tion about legal issues around rent­ing an apart­ment or home in British Columbia.
And if you have oth­er tips for Vancouver new­com­ers, please leave a com­ment and let us know.
Updated August 2013
Vancouver West End pho­to by stew­art (flickr)