Home » Daily Life, Housing, Jobs, & Money
Vancouver real estate: Just for fun…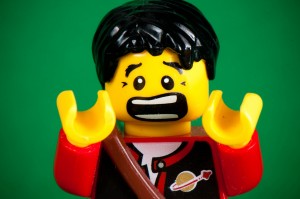 This week, we've been report­ing on the Vancouver real estate mar­ket with our posts "Vancouver real estate: Bubble or not?" and "Want to live in Vancouver? Here's how."
We don't mean to be depress­ing, but Vancouver hous­ing is just plain pricey!
So if you'd like a lit­tle relief from this real estate down­er, check out the fol­low­ing sites:
First, vis­it Real Estate Refugee, where Vancouver writer — and long-term renter — Carolyn Ali adds some humor to the city's real estate scene.
Then, go play "Crack Shack or Mansion?"
Can you tell the dif­fer­ence between a crack shack and a Vancouver, BC man­sion, list­ed for one or two mil­lion dol­lars? Find out!
There's even a fol­low-up ver­sion: Crack Shack or Mansion II.
Have fun!
Awesome LEGO cre­ation and pho­to by ken­ny­mat­ic (flickr)