Home » Daily Life
InterNations helps connect expats in Canada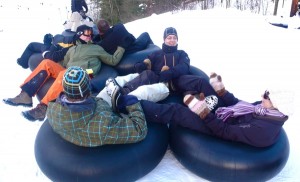 Today, we have a guest post from InterNations, an online social net­work for expats and immi­grants:
With a grow­ing econ­o­my and an annu­al intake of over 200,000 immi­grants, Canada wel­comes expa­tri­ates.
However, due to the country's size and diver­si­ty, it can be chal­leng­ing for new­com­ers to decide where to move. And as with relo­cat­ing to any for­eign coun­try, it can be dif­fi­cult to con­nect with peo­ple who've gone through a sim­i­lar adjust­ment to new sur­round­ings and a new cul­ture.
That's where the online social net­work InterNations can help.
InterNations' goal is to assist expats in find­ing oth­er like-mind­ed peo­ple, prefer­ably also expats, in their new "home away from home." With over 277,000 active mem­bers in more than 250 Communities across the globe, InterNations offers forums for expats to exchange infor­ma­tion and orga­nizes Events so that expats can make per­son­al con­nec­tions as well.
In this increas­ing­ly dig­i­tal world, many mem­bers find these Events espe­cial­ly valu­able. By meet­ing up with oth­er expats, you can share fun­ny anec­dotes, sort out lan­guage mishaps, find out which super­mar­kets offer fresh­er pro­duce, and most impor­tant­ly have some­one to lean on when you feel lone­ly and miss home.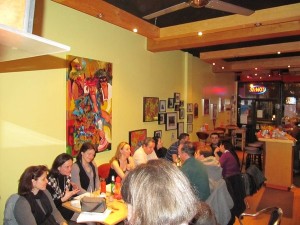 Since 2008, InterNations has host­ed events rang­ing from bar evenings and brunch­es, to con­certs, snow-tub­ing, and every­thing in between. InterNations appoints at least one Ambassador in each Community who orga­nizes these Events, invites all the Community mem­bers, and makes sure that mem­bers feel com­fort­able and have fun.
"The month­ly events are such a great idea!" says one delight­ed mem­ber. "Not only do I look for­ward to check­ing out anoth­er new loca­tion in Toronto, but I meet a new inter­est­ing per­son every time I go to an event!" With 2,046 mem­bers in the Toronto Community, new faces show up reg­u­lar­ly.
The InterNations Canada Community now includes groups in Montréal, Ottawa, Toronto, Vancouver, and Calgary, with 4,899 mem­bers nation­wide. And this num­ber con­tin­ues to grow!
InterNations takes its mem­bers' pri­va­cy very seri­ous­ly, and mem­ber­ship is grant­ed by invi­ta­tion only. As InterNations caters main­ly to expats in pro­fes­sion­al fields, many mem­bers not only make friends, but work out busi­ness part­ner­ships as well.
InterNations mem­bers can also sign up as Local Scouts for their area to share their spe­cial knowl­edge of the city or of a hob­by, such as his­to­ry, hik­ing, bik­ing, muse­ums, cui­sine, or nightlife. If you have just arrived in Montréal, for exam­ple, and would like to find good Indian restau­rants, you can see if a Local Scout for Montréal can help. Or, if you enjoy bik­ing and would like to get to know oth­er expats who share your pas­sion, you may become a Local Scout for bik­ing in your city. Just one more way that InterNations can help you adjust to your new Canadian com­mu­ni­ty!
To apply for a free InterNations mem­ber­ship or to learn more, vis­it InterNations​.org.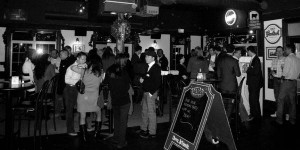 InterNations is host­ing a social event in Toronto this Friday, June 24, 2011 at 8 p.m. at the Royal Ontario Museum. Go to InterNations​.org for more details.
Photos cour­tesy of InterNations.