Home » Housing, Jobs, & Money, Immigration
Best Places to Live: Canada's Top 10 Cities (2012)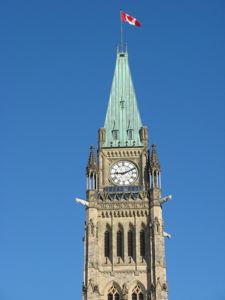 Where are the best places to live in Canada?
The MoneySense 2012 Best Places to Live sur­vey rat­ed 190 Canadian com­mu­ni­ties with at least 10,000 res­i­dents, com­par­ing 22 dif­fer­ent fac­tors such as weath­er, incomes and tax­es, job prospects, access to health care, home afford­abil­i­ty, crime rates, and over­all lifestyle, includ­ing the per­cent­age of peo­ple who walk or bike to work.
For the third year in a row, Ottawa ranked as the best place in Canada to live.
Why Ottawa? MoneySense out­lined sev­er­al fac­tors that put Canada's cap­i­tal city on top:
Ottawa's cul­tur­al offer­ings and fam­i­ly-friend­ly lifestyle were just some of the fac­tors that helped the city take the No. 1 position…
The city's res­i­dents enjoy high house­hold and dis­cre­tionary incomes, thanks to the large num­ber of well-pay­ing gov­ern­ment jobs, which insu­late it from some of the vagaries of the economy.
At the same time, the aver­age home price in Ottawa prop­er ($335,300) isn't as high as in Canada's biggest cen­tres, mean­ing fam­i­lies can com­fort­ably afford decent homes.
Here's the com­plete MoneySense Top 10:
Ottawa, ON
Burlington, ON
Kingston, ON
Halifax, NS
Regina, SK
Brandon, MB
Fredericton, NB
Edmonton, AB
Red Deer, AB
Winnipeg, MB
In gen­er­al, small­er cities and sub­ur­ban com­mu­ni­ties con­tin­ue to score high­er than Canada's larg­er cities, with Calgary ranked #14, Victoria (BC) at #35, Toronto at #47 and Montreal at #149. Vancouver, a peren­ni­al­ly pop­u­lar des­ti­na­tion for new­com­ers, came in at #56, but scored dead last in hous­ing affordability.
For more infor­ma­tion on the MoneySense sur­vey, check out the Best Places to Live 2012 list and relat­ed arti­cles.
The Peace Tower on Parliament Hill Photo © Carolyn B. Heller