Home » Daily Life
Update: Dialing while driving in Canada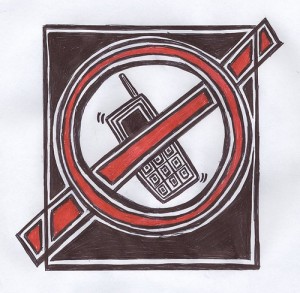 Drivers in British Columbia and Saskatchewan are no longer allowed to use hand-​​held cell phones while dri­ving.
Both provinces enacted new laws — effec­tive January 1, 2010 — that sharply restrict dri­vers' use of cell phones and other elec­tronic com­mu­ni­ca­tions devices.
According to the British Columbia Automobile Association (BCAA), B.C.'s new law includes the fol­low­ing provisions:
Drivers can­not make or receive calls or hold a cell phone. However, hands-​​free devices (built in or fixed to the vehi­cle, that are used by press­ing a sin­gle but­ton once only) are still allowed.
Drivers can­not send or read text mes­sages or e-​​mails.
Drivers with "Learner" and "Novice" licenses are not per­mit­ted to oper­ate any hand-​​held or hands-​​free cell phone or other elec­tronic com­mu­ni­ca­tions device.
This Vancouver Sun arti­cle gives all the details about B.C.'s new restric­tions on cell phones and other hand-​​held devices, such as iPods and other MP3 play­ers, while the Winnipeg Free Press recaps the Saskatchewan law.
B.C. dri­vers caught vio­lat­ing the cell phone law will face a $167 fine and three penalty points on their licenses. In Saskatchewan, the penal­ties will include a $280 fine and four license points. So if you're behind the wheel, don't answer that phone!
We sum­ma­rized the cell phone laws in other provinces in this ear­lier post on "Dialing while Driving."
Photo by Mike "Dakinewavamon" Kline (flickr)