Home » Housing, Jobs, & Money
Jobs in Canada — That's what you want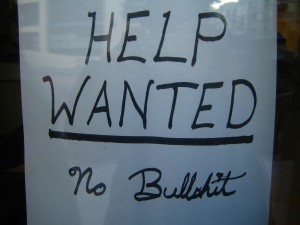 Thanks to those of you who par­tic­i­pated in our recent poll which asked what type of infor­ma­tion about immi­grat­ing to Canada was most dif­fi­cult to get.
And the answer? Jobs.
Nearly 40 per­cent of our read­ers said that find­ing infor­ma­tion about employ­ment in Canada was the major chal­lenge they faced.
The other major con­cern was about the immi­gra­tion process. More than 20 per­cent of those respond­ing cited immi­gra­tion issues as their most sig­nif­i­cant concern.
We hope you'll explore the resources avail­able on this site, whether you're look­ing for infor­ma­tion about get­ting a Canadian work per­mit, find­ing work in var­i­ous parts of the coun­try, or sim­ply learn­ing more about job-​​hunting tools.
And we hope you'll share your stories.
Have you recently found work as a new­comer to Canada?
Discovered a use­ful job hunt­ing site?
Found a valu­able resource that helped you through the immi­gra­tion process?
Please post a com­ment and share your tips with other read­ers. Are you think­ing about a move to Canada? Planning a move within the next few months? Already here? Please let us know.
Help wanted photo by sekimura (flickr)